Former astronaut Scott Kelly is United Nations Champion for Space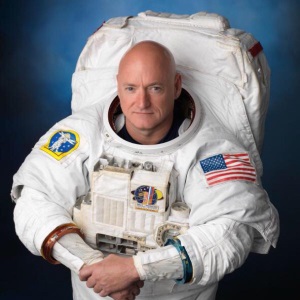 The United Nations Office for Outer Space Affairs (UNOOSA) appointed Scott Kelly as United Nations Champion for Space. Mr. Kelly will help UNOOSA promote space as a tool for achieving the 2030 Agenda for Sustainable Development and the 17 Sustainable Development Goals, as well as raise awareness of UNOOSA's activities and the upcoming UNISPACE+50 event in June 2018. UNISPACE+50 will commemorate the 50th anniversary of the first United Nations Conference on the Exploration and Peaceful Uses of Outer Space and be an opportunity for the international community to set the future course of global space cooperation and governance.
Mr. Kelly is a former NASA astronaut who formerly held the record for the most cumulative number of days spent in space by an American astronaut. He is known for his "year in space", during which he and NASA partnered with UNOOSA on the #whyspacematters campaign to call attention to the role space-based science technology and its applications can play in sustainable development.
The Champion for Space role is based on the United Nations Messengers of Peace model, whereby distinguished individuals agree to help focus worldwide attention on the work of the United Nations.