United Nations International Day for Disaster Reduction, 13 October   
How UNOOSA Aids Disaster Reduction     

The 21 st December 2009 marked the day when, under resolution 64/200, the United Nations General Assembly designated 13 October as the date to annually commemorate the International Day for Disaster Reduction. The objective of this day is to raise awareness of how people and organisations from around the world take action to reduce their risk to disasters. The focus of this year's International Day for Disaster Reduction is on traditional, indigenous and local knowledge, which can complement modern science and technology to further enhance the resilience of individuals and societies.
The United Nations Office for Outer Space Affairs (UNOOSA) promotes the use of space technology for disaster management, which can play a critical role throughout the entire disaster management lifecycle, including prevention, preparedness, early warning, response and reconstruction.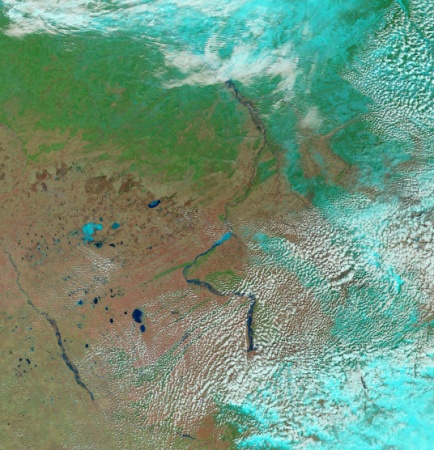 Earlier this year UNOOSA took a leading role at the Third World Conference on Disaster Risk Reduction, held in Sendai, Japan. UNOOSA ensured that Earth observation and the use of space-based technology would be included in the "Sendai Framework for Disaster Risk Reduction: 2015-2030". During the conference UNOOSA, alongside partners, launched the Global Earth Observation Partnership, which aims to ensure the inclusion of Earth Observation and satellite-based tools in global efforts for disaster risk reduction and to develop a synergy framework for Earth observations in support of national strategies for disaster-risk management.
UNOOSA also manages the United Nations Platform for Space-based Information for Disaster Management and Emergency Response (UN-SPIDER). Established in 2006, UN-SPIDER develops solutions to address the limited access developing countries have to expensive and highly specialized technologies, such as remote sensing and satellite-based telecommunications, which  can be essential in the management of disasters.
For more information about UN-SPIDER , please visit: http://www.un-spider.org/