Space for Water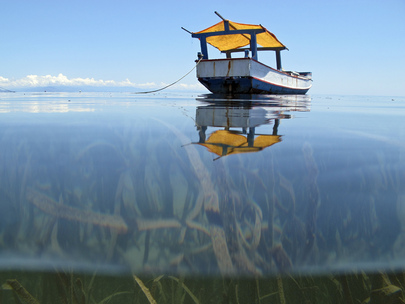 Water is a vital natural resource without which life would cease to exist. Water conservation and resources management represent some of the most critical environmental issues currently facing humankind.
Space technology and applications play a key role in understanding global water cycles, mapping water courses, and monitoring and mitigating the effects of floods and droughts.
The Committee on the Peaceful Uses of Outer Space considers space and water as an agenda item, under which States discuss national, regional and international water-related activities.
In 2016, the United Nations Office for Outer Space Affairs (UNOOSA) and the Prince Sultan Bin Abdulaziz International Prize for Water (PSIPW) signed an agreement to collaborate on their common goal of promoting the use of space-based technology for increased access to water.
Through this collaboration, the Office for Outer Space Affairs has developed and launched the Space4Water Portal, a platform for interdisciplinary knowledge exchange on space technologies and water-related topics. The portal will bring together organizations active in the field to share information on projects, initiatives, satellite missions, software, community portals, capacity building and training material, conferences, workshops, as well as news and publications in the sector. The information will be categorized and shared publicly in a user-friendly format.
The Space4Water Portal shall serve as:
a platform for interdisciplinary knowledge exchange on space solutions and technologies for water-related topics
an initiative to make information in the field discoverable and comparable
a multi-stakeholder platform
a platform to support capacity-building
a portal for expert communities sharing information on software, applications, publications, projects and initiatives
a portal which is inclusive for actors from developing countries.
The Office for Outer Space Affairs also supports initiatives that bring together experts to discuss cooperation, capacity-building and future approaches to water resource management. For more information, see: