The United Nations Office for Outer Space Affairs (UNOOSA) and the Japan Aerospace Exploration Agency (JAXA) are pleased to announce the United Nations/Japan Cooperation Programme on CubeSat Deployment from the International Space Station (ISS) Japanese Experiment Module (Kibo) "KiboCUBE".
KiboCUBE is the dedicated collaboration between UNOOSA and JAXA in utilizing the ISS Kibo for the world. KiboCUBE aims to provide educational or research institutions from developing countries of United Nations membership with opportunities to deploy, from the ISS Kibo, cube satellites (CubeSats) which they develop and manufacture.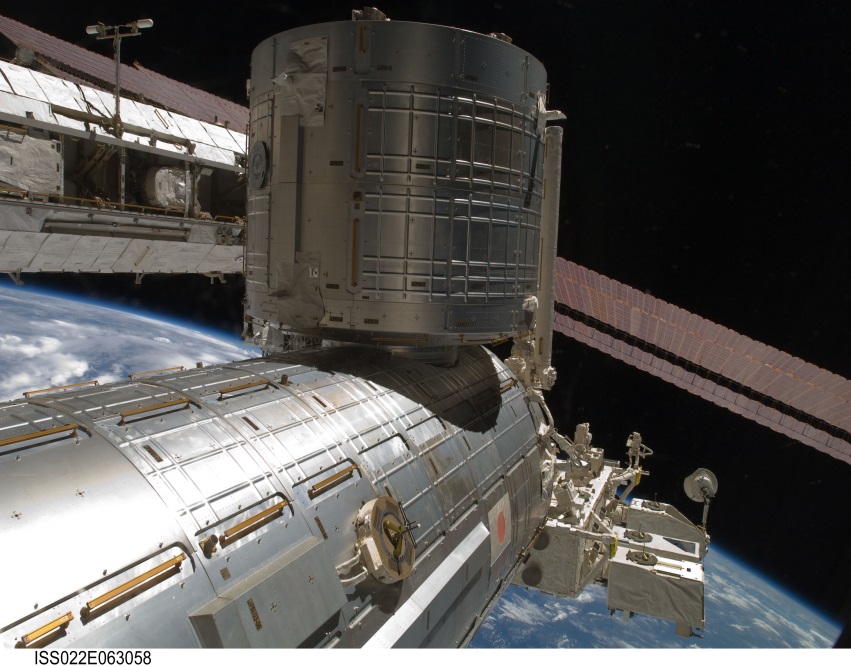 Currently, the only module to deploy CubeSats from the ISS is from Kibo. Kibo's unique capability is comprised of an airlock system and a robotic arm. The first orbital deployment of CubeSats from Kibo was successfully conducted in October 2012 through the Small Satellite Orbital Deployer developed by JAXA. Since then, nano-satellites and CubeSats from various countries around the world have been deployed from Kibo.
The deployment of CubeSats from ISS is easier than the direct deployment by a launch vehicle thanks to the lower vibration environment during launch. With this comparatively less demanding interface requirements, UNOOSA and JAXA believe that KiboCUBE will lower the threshold of space activities and will contribute to build national capacity in spacecraft engineering, design and construction.

This programme will contribute to the UN Sustainable Development Goals (SDGs), especially Goal 4 "Quality Education" and Goal 9 "Industry, Innovation, and Infrastructure."
Webinars
Past Webinars
9 Oct 2020: World Space Week
"Enabling more countries to access space through the KiboCUBE opportunity" (click to see video)
Agenda / Presentations: UNOOSA , JAXA, Guatemala, Mauritius, Indonesia, Moldova, SICA

16 December 2020
Detailed Webinar -How to build a great Application Form-
Click   here  for the video
- Introduction of KiboCUBE by UNOOSA  (  pdf and   video 1:58-10:02 )
- Introduction of ISS/Kibo/J-SSOD by JAXA (  pdf and   video 11:05-20:07 )
- Detailed explanation of Announcement of Opportunity and Application Form (  video 20:47- )

KiboCUBE Academy: Technical insights for a better Application
<<  CLICK HERE  for details (agenda and bio of lecturers) >>
14 January 2021   Click  here for the video
     - Introduction of KiboCUBE Academy by Yasuko Shibano, JAXA
     (  pdf and  video 12:16-19:54 )   
     - CubeSats Change the World by Toshinori Kuwahara, Tohoku Univ.
     (  pdf and  video 20:38-54:24 )
     - Introduction to CubeSat Technologies by Toshinori Kuwahara, Tohoku Univ.
     (  pdf and  video 1:04:49-1:56:47 )  
21 January 2021  Click   here for the video
     - Overview of Satellite Development Process by Shinichi Nakasuka, Tokyo Univ.
     (  pdf and  video 6:48-51:13 )
     - How to Make Your Satellite Survive in Space by Shinichi Nakasuka, Tokyo Univ. 
     (  pdf and  video 1:02:10-1:39:43 )
28 January 2021 Click   here for the video
     - Introduction to Satellite Testing by Mengu Cho, Kyushu Institute of Technology
     (  pdf and  video 4:25-49:16 )
     - CubeSats fro Capacity Building by Mengu Cho, Kyushu Institute of Technology  
     (  pdf and  video 1:00:57-1:43:11 )
4 February 2021  Click  here for the video
     - Satellite Operation and Related Regulations by Toshinori Kuwahara, Tohoku Univ.
     (  pdf and  video 5:02-1:05:07 )
     - Q and A

26 April 2021
6th Round Question and Answer Webinar
Click here for the  video
- Introduction of KiboCUBE by UNOOSA   (  pdf and  video 2:37-27:55 )
- Introduction of ISS/Kibo/J-SSOD by JAXA  ( pdf and  video 28:33-54:46 )
- Q and A Session (Part 1: Questions from Registration Form/Part 2: Questions from audience)
Past Winners

Links to Rounds
Contact Information
For further information regarding KiboCUBE, please contact through UNOOSA contact page;
https://www.unoosa.org/oosa/en/contact-us/index.html