2015 session of UN Committee on the Peaceful Uses of Outer Space opens
The 58th session of the United Nations Committee on the Peaceful Uses of Outer Space (COPUOS) opened today in Vienna. COPUOS governs the exploration and use of space for the benefit of all humanity: for peace, security and development.
The extensive agenda began with adoption of the agenda, statement by the Chair,  Mr. Azzedine Oussedik of Algeria and a staement from UNOOSA Director Ms. Simonetta Di Pippo.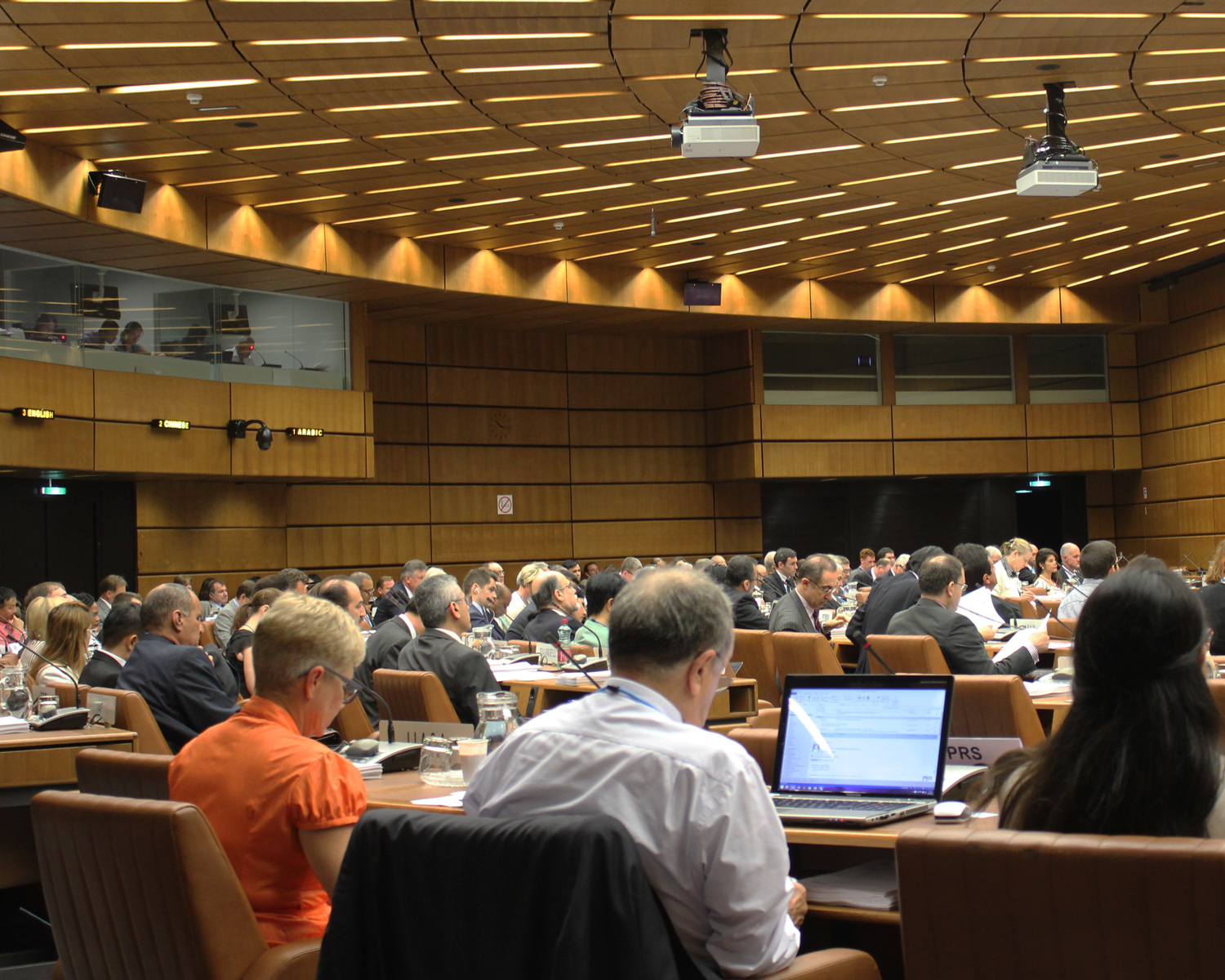 During the eight days of session, the Committee will focus its discussions on the role that space will play in meeting the challenges related to sustainable development. 
For the first time, the Committee will consider transparency and confidence-building measures in outer space activities and how they relate to the safety of space operations and the long-term sustainability of outer space activities. These discussions will act as preparation for the joint ad hoc meeting of the First and Fourth Committees of the General Assembly in late October which will invesitigate the same issues. The report of the Group of Governmental Experts on Transparency and Confidence-building Measures in Outer Space Activities will be at the centre of those considerations.
Also during the Committee, delegates will decide on the special theme of its session for 2018 to mark the 50th anniversary of the first UN Conference on the Exploration and Peaceful Uses of Outer space (UNISPACE I) which was held in 1968. "UNISPACE+50" will build on the post-2015 development agenda where stronger space governance and supporting structures are required to protect the space environment and secure the long-term sustainability of outer space activities. The Committee's Working Group on the Long-term Sustainability of Outer Space Affairs will continue to negotiate a set of voluntary guidelines, which, when finalized, will provide a foundation for national and international practices and safety frameworks for conducting outer space activities.
As a special event, the Committee, which has been at the centre of global space governance for more than 50 years, will also host cosmonaut Alexei Leonov, to commemorate the 50th anniversary of his historic mission as the first human to walk in space.
The following side events will be held during the COPUOS session from 10-19 June at the Vienna International Centre:
Panel Discussion on Satellites and Climate Change followed by reception (FRANCE)
Thursday, 11 June at 1 p.m., Boardroom D
Reception hosted by ISRAEL, presenting the 66th International Astronautical Congress
Thursday, 11 June at 6 p.m., VIC Restaurant (Mozart Room) , VIC
Reception, Space Generation Advisory Council, opening by Cosmos Orchestra with selection of works by Brahms, Mozart and Beethoven
Friday 12 June at 6p.m., VIC Restaurant (Mozart Room) , VIC
Monday, 15 June, 5 pm, Lecture Hall, Natural History Museum, Vienna
Special talk by Astronaut Sandy Magnus, who spent a total of 157 days in space on three separate missions including on board the final mission of the Space Shuttle, on the subject of Women and Girls in Science, Technology, Engineering and Maths (STEM)
Tuesday, 16 June, Room C4, 7th floor
Painting Exhibition on China's Space Exploration---Flying with the Wings of Art (CHINA) and reception
Wednesday, 17 June, 1-2.30 p.m., VIC Restaurant (Mozart Room) , VIC