UNOOSA attends the IAA Heads of Space Agencies Summit on Climate Change and Disaster Management
September 17, 2015
Mexico City, Mexico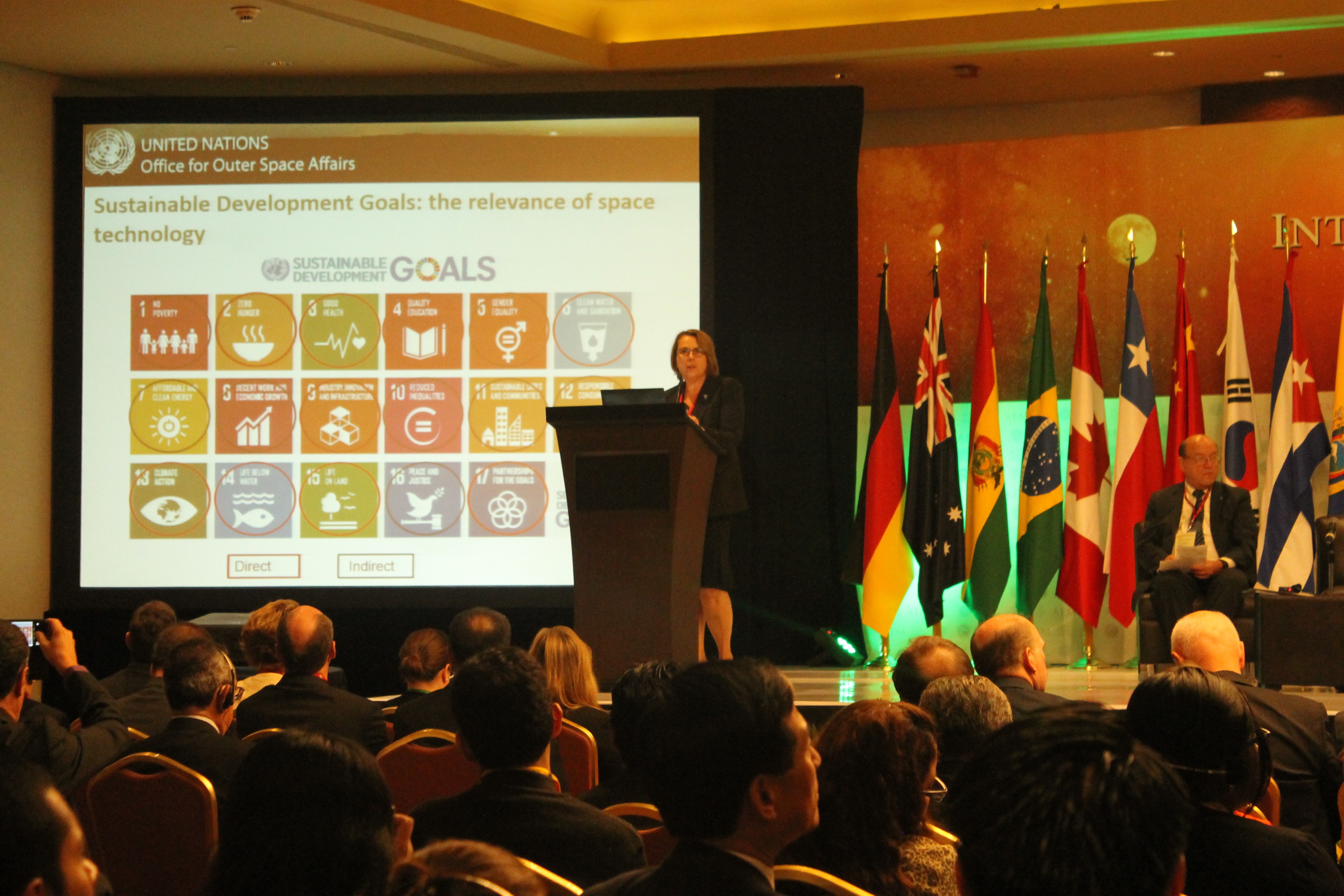 Simonetta Di Pippo, UNOOSA Director, delivered a keynote address at the IAA Climate Change and Disaster Management Conference. During her speech, she presented how UNOOSA works with nations and with other United Nations entities in promoting and streamlining space-based technology and applications to help attain the goals of the 2030 Agenda. UNOOSA was also represented by Mr. Luc St-Pierre whom presented the work of UN-SPIDER in supporting nations with the implementation of the Sendai Framework for Disaster Risk Reduction.
The IAA Conference is followed on the 18th September by the Summit of Heads of Agencies, where Ms. Di Pippo will deliver opening remarks along with representatives of the host government, space agencies and the private sector. She will also co-chair with JAXA the round table on disaster management
The IAA Heads of Space Agencies Summit is a follow-up to the 2010 Summit Declaration. Heads of Space Agencies as well as policy makers, government representatives, distinguished scientists, and leading Academicians from all over the world meet to discuss topics of international concern and develop a common message. This year, the summit will prepare a message from the space community in preparation for the 21st UN Conference of Parties on Climate Change, to be held in Paris, France, from 30 November to 11 December 2015.
Read Simonetta Di Pippo's opening speech speech here.