Former NASA Astronaut Sandy Magnus gives special talk during COPUOS
16 June 2015, Vienna
Story by Amrit Krishnan, Intern, UNOOSA
During the 58th Committee on the Peaceful Uses of Outer Space (COPUOS), former NASA Astronaut Sandra Magnus delivered a special talk about her three missions to the International Space Station (ISS).
The interactive session involved a short video about her various missions and the duties she performed aboard the ISS followed by a Q&A session for both children and adults. The kids, excited to meet a former astronaut, eagerly posed many interesting and amusing questions to Sandy, who passionately answered them and motivated everyone by highlighting the importance of space exploration, research, hard work and international cooperation.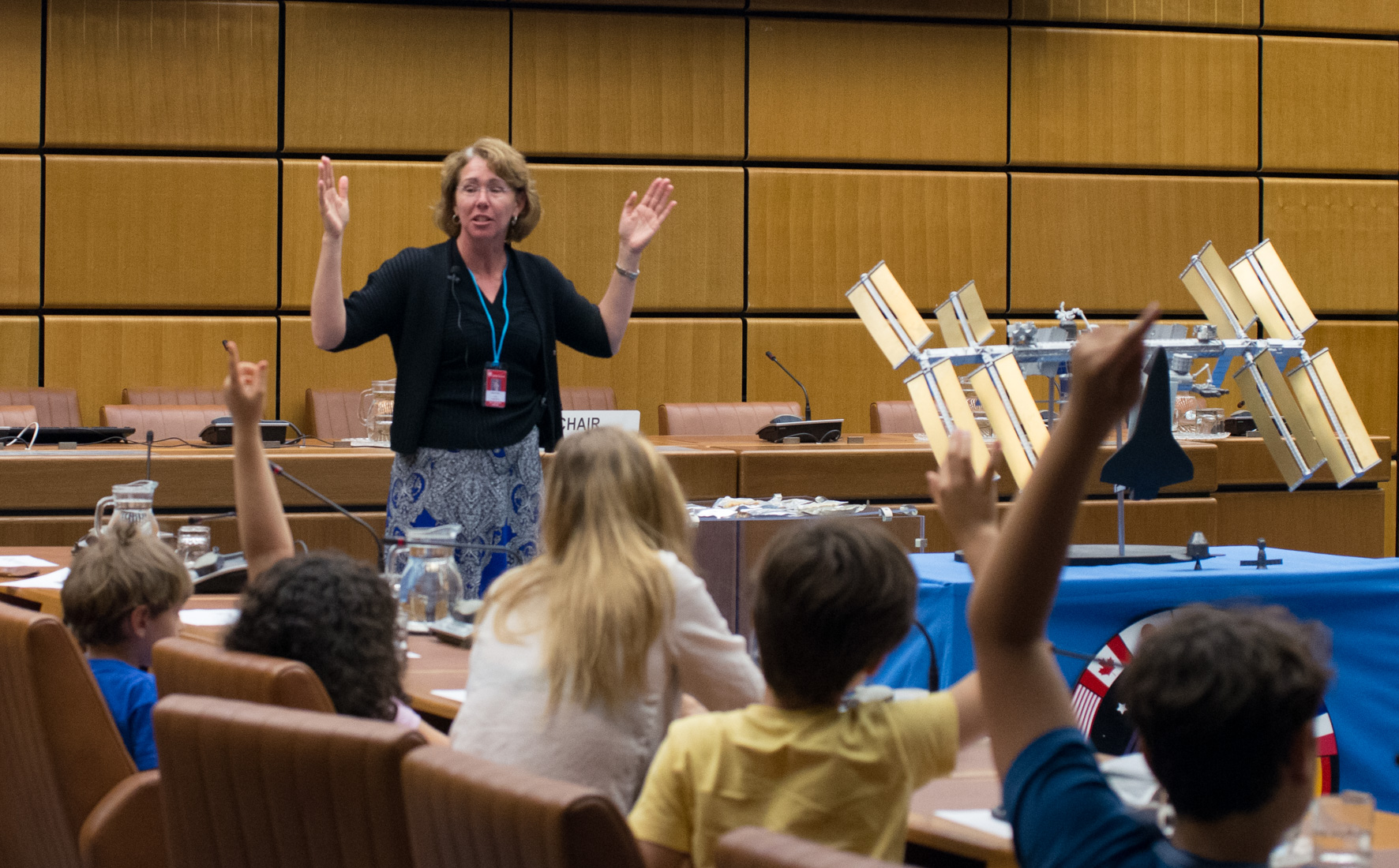 She also explained in great detail about working in micro-gravity, the operation of a space toilet, food and water consumption, and her research aboard the ISS. Sandy Magnus, representing the American Institute of Aeronautics and Astronautics, gave a technical presentation at COPUOS titled ' The Role of Industry in Space: A Shifting Paradigm'. COPUOS deals exclusively with international cooperation in the peaceful uses of outer space, and as a forum to monitor and discuss developments related to the exploration and use of outer space. It has evolved alongside the technical advancements in space exploration, geopolitical changes, and the evolving use of space science and technology for sustainable development.
The day also marked the launch of a social media photography campaign #whyspacematters jointly organised by the United Nations Office for Outer Space Affairs (UNOOSA), National Aeronautics and Space Administration (NASA) and Astronaut Scott Kelly to promote and highlight the importance of space for global development. For more information on the campaign click here.