Fifty years since the first United Nations Conference on the Exploration and Peaceful Uses of Outer Space (1968 - 2018): UNISPACE+50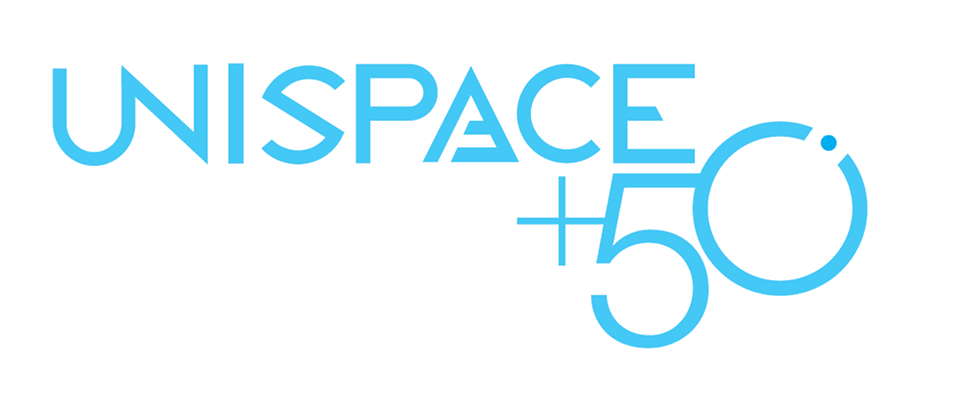 LIVE: Webcast of the UNISPACE+50 High-level Segment
In June 2018 the international community will gather in Vienna for UNISPACE+50. UNISPACE+50 will celebrate the fiftieth anniversary of the first United Nations Conference on the Exploration and Peaceful Uses of Outer Space. It will also be an opportunity for the international community to gather and consider the future course of global space cooperation for the benefit of humankind.
UNISPACE+50 will consist of two main parts:
From 22 to 29 June, COPUOS will revert to its regular session.
In addition, a UNISPACE+50 exhibition consisting of around 40 exhibitors will be held in the Rotunda of the VIC from 18 to 23 June. The exhibition will be open to the public on Saturday 23 June from 9.00am to 12.30pm.
 

Monday 18 June

Tuesday 19 June

Wednesday 20 June

Thursday 21 June

Friday 22 June

Saturday 23 June

M Building

UNISPACE+50 Symposium

UNISPACE+50 Symposium

UNISPACE+50 High-level Segment

UNISPACE+50 High-level Segment

Regular session of COPUOS resumes (until 29 June)

 

Rotunda

UNISPACE+50 Exhibition

UNISPACE+50 Exhibition Open Day
For more information, contact us.