Media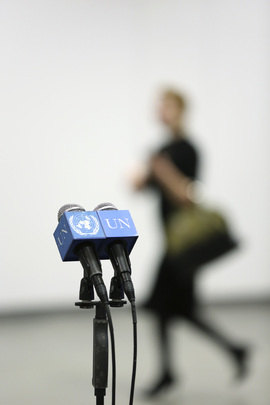 UNISPACE+50 will be open to media.
It will be a unique opportunity to witness international space cooperation under the umbrella of the United Nations, and to interview people from throughout the global space community, including non-space-faring and emerging space nations, in one place in Vienna.
A press conference is currently scheduled for 2.15pm on Wednesday 20 June. Interview opportunities will also be available; details will be confirmed closer to the event.
A media advisory on UNISPACE+50 is available here.
Media representatives who wish to attend UNISPACE+50, and who are not accredited to the VIC, should write to press[at]unvienna.org.
All other media-related enquiries should be directed to daria.brankin[at]un.org.