Global Navigation Satellite Systems (GNSS)
Global Navigation Satellite Systems (GNSS) include constellations of Earth-orbiting satellites that broadcast their locations in space and time, of networks of ground control stations, and of receivers that calculate ground positions by trilateration. GNSS are used in all forms of transportation: space stations, aviation, maritime, rail, road and mass transit. Positioning, navigation and timing (PNT) play a critical role in telecommunications, land surveying, law enforcement, emergency response, precision agriculture, mining, finance, scientific research and so on. They are used to control computer networks, air traffic, power grids and more.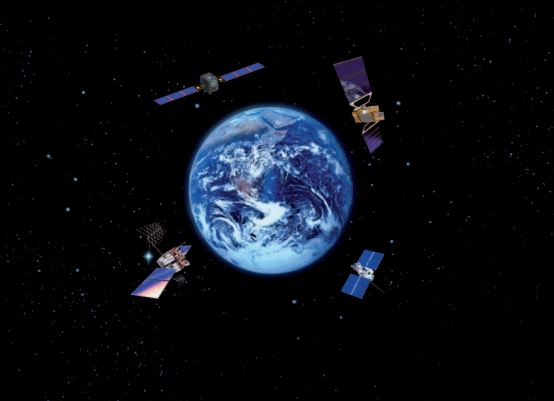 At present GNSS include two fully operational global systems, the United States' Global Positioning System (GPS) and the Russian Federation's GLObal NAvigation Satellite System (GLONASS), as well as the developing global and regional systems, namely Europe's European Satellite Navigation System (GALILEO) and China's COMPASS/Bei-Dou, India's Regional Navigation Satellite System (IRNSS) and Japan's Quasi-Zenith Satellite System (QZSS). Once all these global and regional systems become fully operational, the user will have access to positioning, navigation and timing signals from more than 100 satellites.
In addition to these, there are satellite-based augmentation systems, such as the United States' Wide-area Augmentation System (WAAS), the European Geostationary Navigation Overlay Service (EGNOS), the Russian System of Differential Correction and Monitoring (SDCM), the Indian GPS Aided Geo Augmented Navigation (GAGAN) and Japanese Multi-functional Transport Satellite (MTSAT) Satellite-based Augmentation Systems (MSAS). Combining them with proven terrestrial technologies such as inertial navigation, will open the door to new applications for socio-economic benefits. The latter are applications that require not just accuracy, but in particular reliability or integrity. Safety-critical transportation applications, such as the landing of civilian aircraft, have stringent accuracy and integrity requirements.
The successful completion of the work of the International Committee on Global Navigation Systems (ICG), particularly in establishing interoperability among the global systems, will allow a GNSS user to utilize one instrument to receive signals from multiple systems of satellites. This will provide additional data, particularly in urban and mountainous regions, and greater accuracy in timing or position measurements. To benefit from these achievements, GNSS users need to stay abreast of the latest developments in GNSS-related areas and build the capacity to use the multi-GNSS signal.
Thus the specific objectives of the implementation of the GNSS priority area of the United Nations Programme on Space Applications are the demonstration and understanding of GNSS signals, codes, biases and practical applications, and the implications of prospective modernization.