Space4Youth Competition 2020 
Winners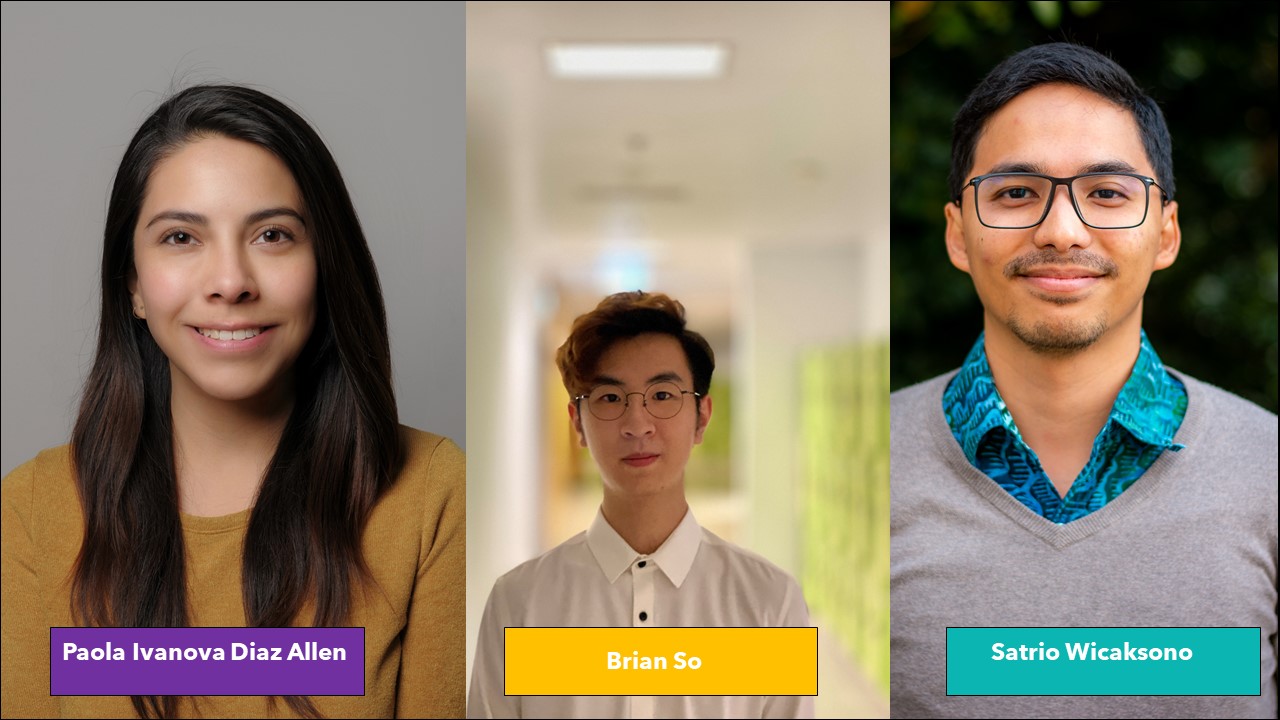 A huge thanks to all participants for the inspirational essays!
               "Using high-resolution remote sensing CubeSat to observe the distribution of sea ice"
A webinar to announce the winners for the  second Space4Youth Competition was held on  September 8 2020 in collaboration with the Space Generation Advisory Council (SGAC) with the support of the U.S. Mission to the International Organizations in Vienna. The 3 winners that will attend the adult space camp in the U .S. were announced along with the 5 additional participants whose essays are uploaded to the Office's website. It was an exciting event to showcase the results of the competition that had 400 young people from 70 countries participate, with each of the 3 winners presenting their outstanding ideas and examples from their community to leverage space for Sustainable Goal 13: Climate Action. Watch  here the webinar and listen to UNOOSA, SGAC and U.S. Permanent Mission representatives, but most of all to the presentations of the winners!  
- - - - - - - - - - - -
2020 Competition Information
Space4Climate
Space as a tool to address climate challenges: examples from local communities
Are you passionate about space and sustainable development? Do you want to make a difference and contribute to achieve SDG 13 Climate Action?
Climate change is the defining issue of our time. From shifting weather patterns to rising sea levels, the impact of climate change is global in scope and unprecedented in scale. Action is needed and young people play a key role. UNOOSA and SGAC want to give a voice to and promote youth's ideas on how space, in all its aspects, can mitigate climate challenges.
How to participate?
Submit an essay on  "Space as a tool to address climate challenges: examples from local communities". The focus of the Competition is on  SDG 13: Climate Action. We want to hear your ideas on how space can be used to tackle climate challenges underlining concrete, realistic and original examples of how space policy, space law, international cooperation in space, space technologies and other applications can address climate change in local communities. 
Prize
The U.S. is pleased to support this year's Space4Youth competition by providing winners with a trip to the United States to meet with representatives of the U.S. space sector and attend Adult Space Camp at the U.S. Space & Rocket Center. *
Winners' essays will be uploaded on the "Space for Youth" webpage of UNOOSA.
Winner(s) may be invited to participate to other events.
To apply, please read the guidelines and rules in the call for essays. Submissions should be received by 21 June 2020, 23:59 GMT. 
The Competition is open to all students and young professionals from any Member States of the United Nations. 
Do not miss this opportunity! Check out the experience of the winners of the 2019 Competition.
______
* Confirmation and satisfaction of U.S. visa approval will be required. Expenses will be covered by the U.S. Mission to the International Organizations in Vienna