Youth4Climate 2021
Space as a tool to foster climate mitigation and adaptation
The United Nations Office for Outer Space Affairs, in collaboration with the  Space Generation Advisory Council, launched the 2021 edition of the Space4Youth Competition! Climate change is the defining issue of our time. Young people play a key role. UNOOSA and SGAC want to give a voice to and promote youth's ideas on how space can foster climate adaptation and mitigation.
June 2021 - Winners of the 2021 Space4Youth Competition have been announced! 
1. Mahlak Abdullah, United States. Title of essay: " Synthetic biology for climate change: applying modified carbon dioxide consuming E.coli tested in space to carbon scrubbing technology in space and on earth"
2. Karina Maria Berbert Bruno, Brazil. Title of essay: " Space as a tool for mitigation of climate change: multiscale results with Earth Observation technologies in Cerrado biome"
3. Tejasvi Shivakumar, India. Title: " Earth Observation, Renewable Energy and Space Influencers as tools to foster climate adaptation and mitigation"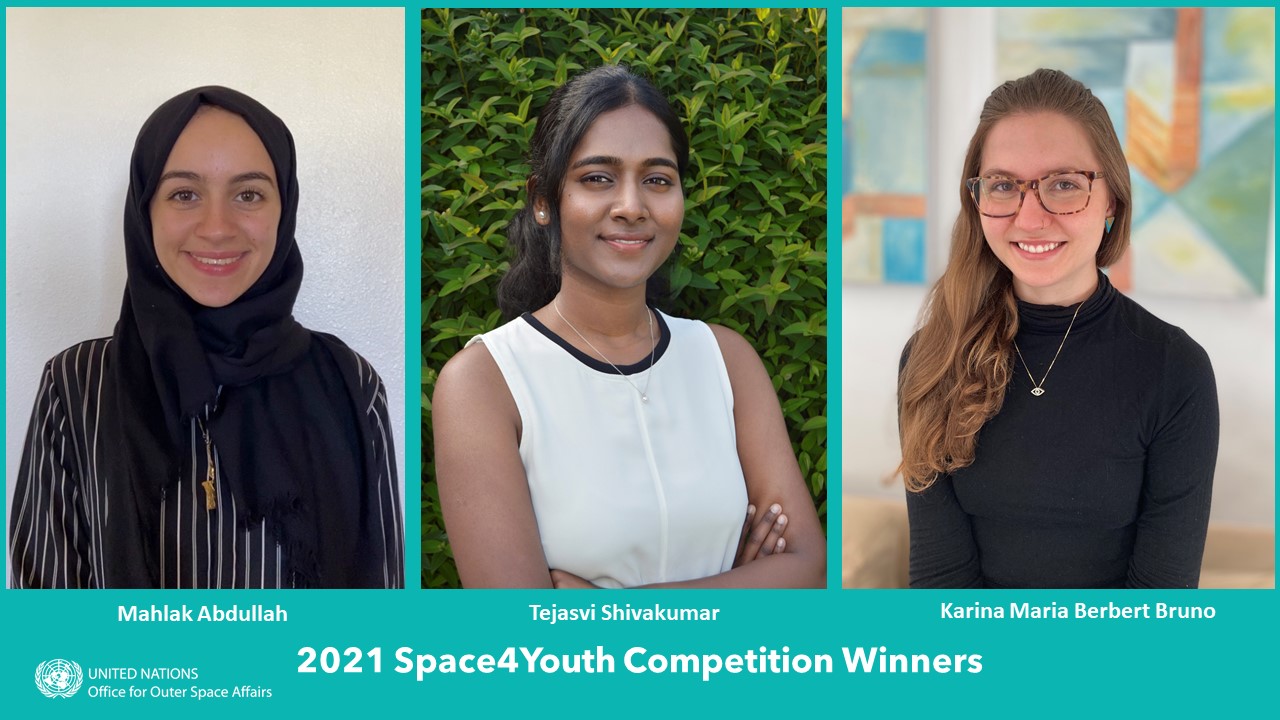 Special mentions  
Bryan Novio, Philippines: " Space as a Tool for Climate-Smart Management of Insect Pests in Food Crops"
Komal Sajwan, India: " Space as tool to foster climate change adaptation and mitigation"
Sivanuajan Suthaharan, Sri Lanka: " Space for Sri Lankan paddy rice cultivation"
Denzil Rajack Prayag Trinidad and Tobago: " Enactment of radar imagery for oil spill detection in Trinidad"
Onyinye Nwankwo, Nigeria: " Space as a tool to foster climate mitigation and adaptation: Using the Amazon RainForest region of Brazil as a case study"
Elliott Wobler, United States: " Space as a Tool to Foster Global Climate Change Mitigation and Adaptation"
A huge thanks to all participants for the inspirational essays!
How to participate?
The competition is closed. We look forward to the 2022 Competition!
Submit an essay on " Space as a tool to foster climate mitigation and adaptation". We want to hear from you how space can be used to tackle climate challenges underlining concrete, realistic and original examples of how space science, technology and its applications can foster actions and commitments for mitigation and adaptation policies at local, national, regional and/or international levels.
To apply, please read the guidelines and rules in the call for essays. Submissions must be received by 26 April 2021, 23:59 GMT. Applications are now closed.
The Competition is open to all students and young professionals from any Member States of the United Nations.
All4Climate - Italy 2021
In view of the 26th Conference of the Parties of the United Nations Framework Convention on Climate Change (COP26), which will be held in Glasgow in November 2021, Italy will host in Milan from September 28th to October 2nd, the preparatory ministerial meeting (PreCOP) and "Youth4Climate2021: Driving Ambition", the international climate event dedicated to young people.
The competition Youth4Climate2021 - Space as a tool to foster climate adaptation and mitigation is developed under the program  All4Climate - Italy 2021, the official calendar of events that will take place during the year with the aim of promoting 2021 as the year of the Climate Ambition.
Prize
Three winners will have access to incredible prizes! Check out the experience of 2019 Competition winners and information about 2020 winners. Listen what they say about the Competition here!

The U.S. is pleased to support this year's Space4Youth competition by providing winners with a trip to the United States to meet with representatives of the U.S. space sector and attend Adult Space Camp at the U.S. Space & Rocket Center in Huntsville, Alabama*

The UK Space Agency is pleased to organize an event with UK and US experts who will provide further feedback to the winners and, if feasible, support them in developing further their examples/ideas of space technologies for climate adaptation and mitigation.
Winners' essays will be uploaded on the "Space for Youth" webpage of UNOOSA.
Winner(s) may be invited to participate to other events.
Do not miss this opportunity!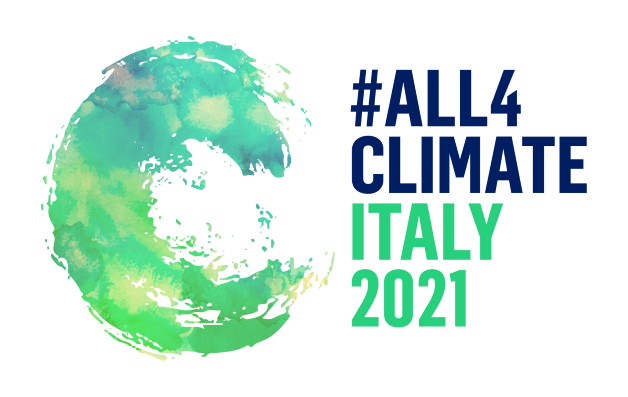 * Confirmation and satisfaction of U.S. visa approval will be required. Given COVID-19 related travel restrictions, the trip dates are not confirmed yet. Expenses will be covered by the U.S. Mission to the International Organizations in Vienna.