Regional Centres for Space Science and Technology Education
(affiliated to the United Nations)
Background, mandate and objectives
Following resolutions 45/72 and 50/27 of the United Nations General Assembly, the Programme of Space Application defined objectives and an action plan for the establishment of regional centres in each region covered by the United Nations Economic Commissions: Africa, Asia and the Pacific, Europe, Latin America and the Caribbean, and Western Asia.
In 1992-98 the Programme undertook a series of evaluation missions to the countries that offered to host a centre in their respective regions in order to asses the viability of the potential host institutions and to conduct detailed analyses of these offers. After a careful study of each of the evaluation reports prepared by international groups of experts that participated in the evaluation missions, a host country and institution have been identified in each region as the most viable locations for the regional Centres.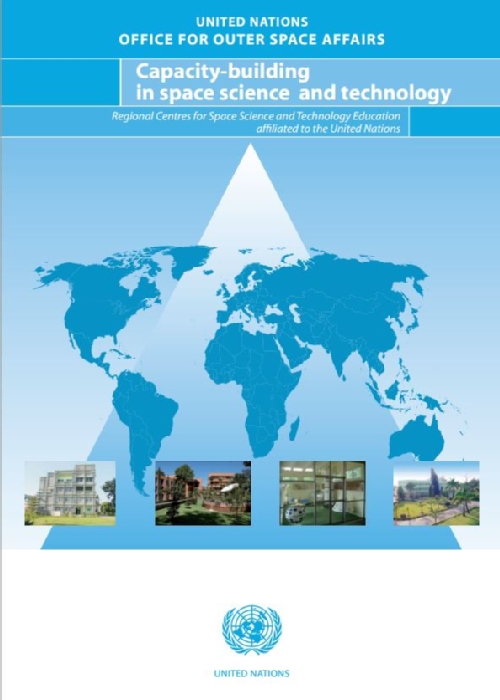 Capacity building in space science and technology (ST/SPACE/41)
Location of the Centres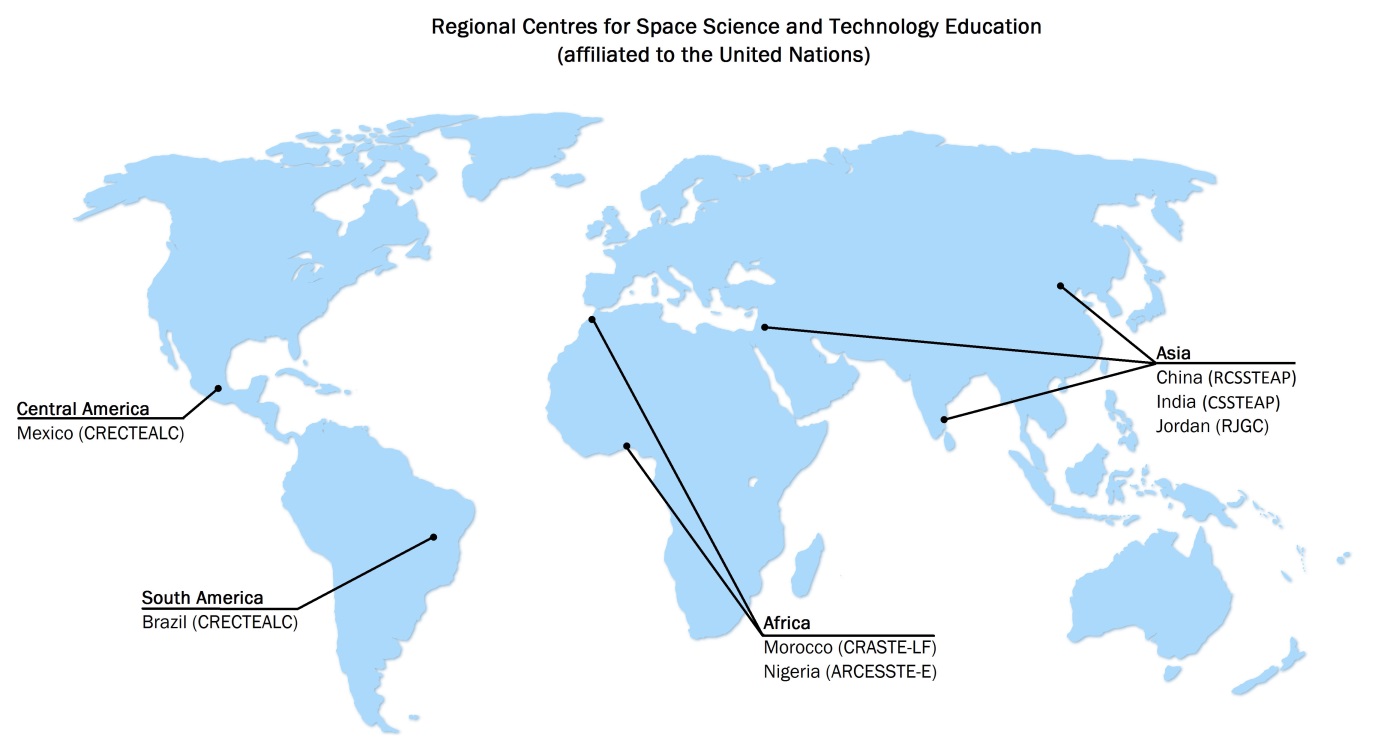 As a result of these evaluation missions six Regional Centres for Space Science and Technology Education, affiliated to the United Nations, have been established in:
Status of the Centres
Education Curricula
It was noted that education varied significantly between nations and even between institutions within the same country, which led to differences in space science and technology education curricula in terms of content and modes of presentation. To ensure a common standard of teaching at the centres, education curricula have been developed in the major fields of space application.
Presentations made by UNOOSA on the Centres