Why partnering with UNOOSA?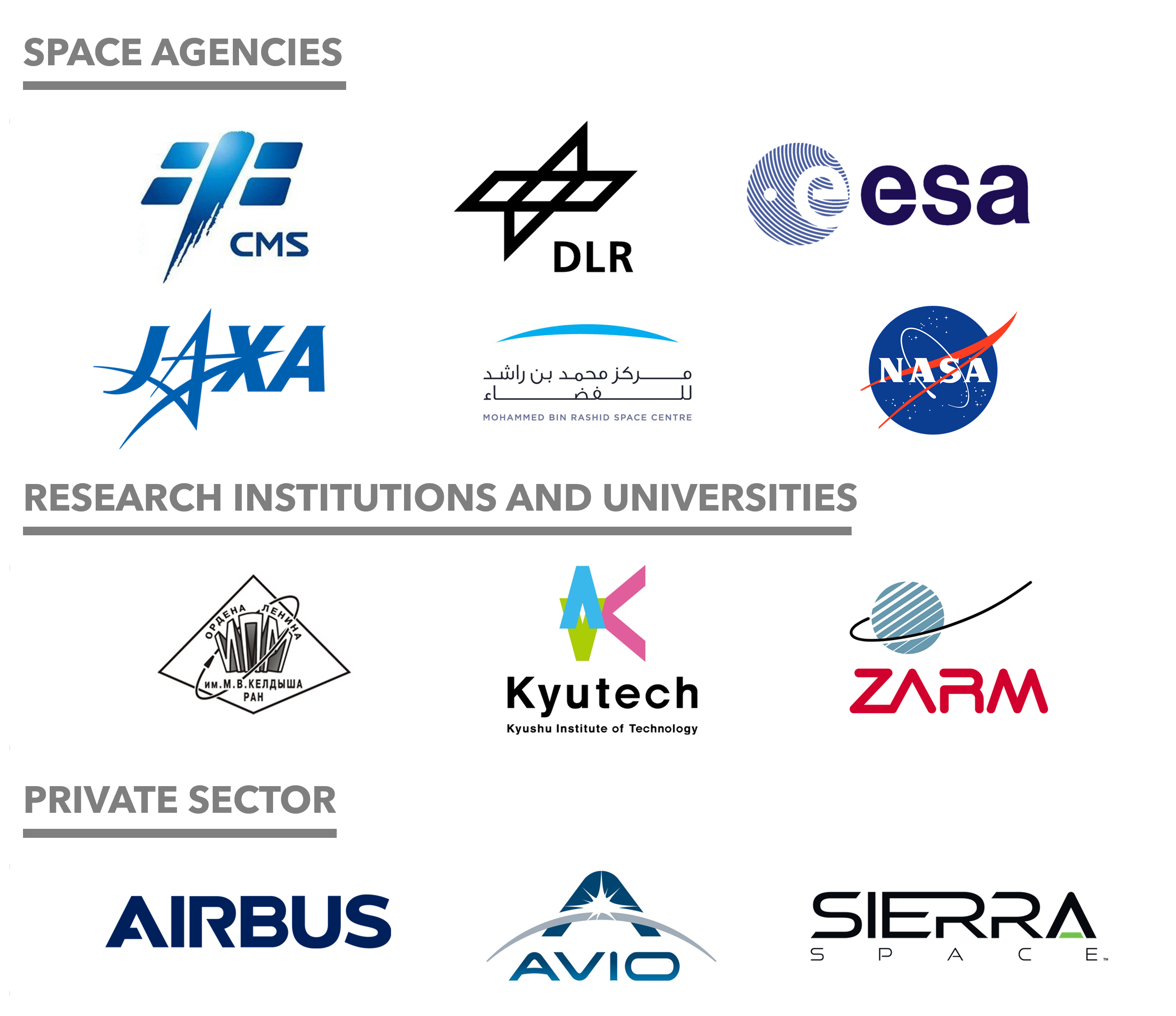 The United Nations Office for Outer Space Affairs (UNOOSA) works to help all countries, especially developing countries, access and leverage the benefits of space. By becoming a partner of Access to Space for All, your infrastructure/faciltiy/service will be part of a high impact and high visibility initiative and applicants will get familiar with the way your infrastructure/service works, helping them in understanding engineering and technical principles and procedures, so they have a starting point to further develop.
Offering an opportunity through Access to Space for All is cost efficient, UNOOSA has developed a streamlined process to manage the opportunity. The Office will work hand in hand with you to ensure the impact and reach of the opportunity, by for example, creating calls for interest to understand how many institutions would be interested in applying, developing the application forms and announcement of opportunities or reaching to our network of institutions so the opportunity reaches those who can benefit from it. By partnering with UNOOSA, we will bring the benefits of space to humankind and support sustainable development. Join our current partners.
How to partner with UNOOSA on Access to Space for All?
The partnership process is triggered by an initial exchange to find a common goal and a vision for the particular partnership. This initial exchange will trigger an internal process in UNOOSA, which will require further iterations with the potential partner, including a due diligence to check that the partner meets requirements and UN standards and negotiation of a draft agreement. If you are interested in partnering with UNOOSA on Access to Space for All, contact us at unoosa-access-to-space [at] un [dot] org.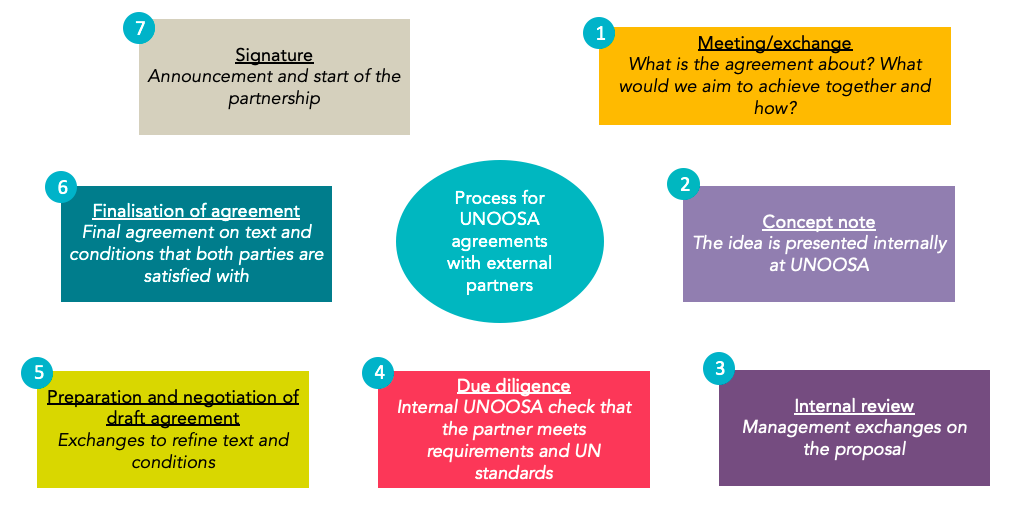 UNOOSA has developed a comprehensive guidance for entities interested in a partnership.