What is Access to Space for All?
Access to Space for All is a joint initiative of UNOOSA and space agencies, research institutions and industry to offer access to space research facilities, infrastructure and information with the aim of developing technical know-how, engineering processes and infrastructure in the areas of hypergravity and microgravity, satellite development and space exploration and promote international cooperation in the peaceful uses of outer space.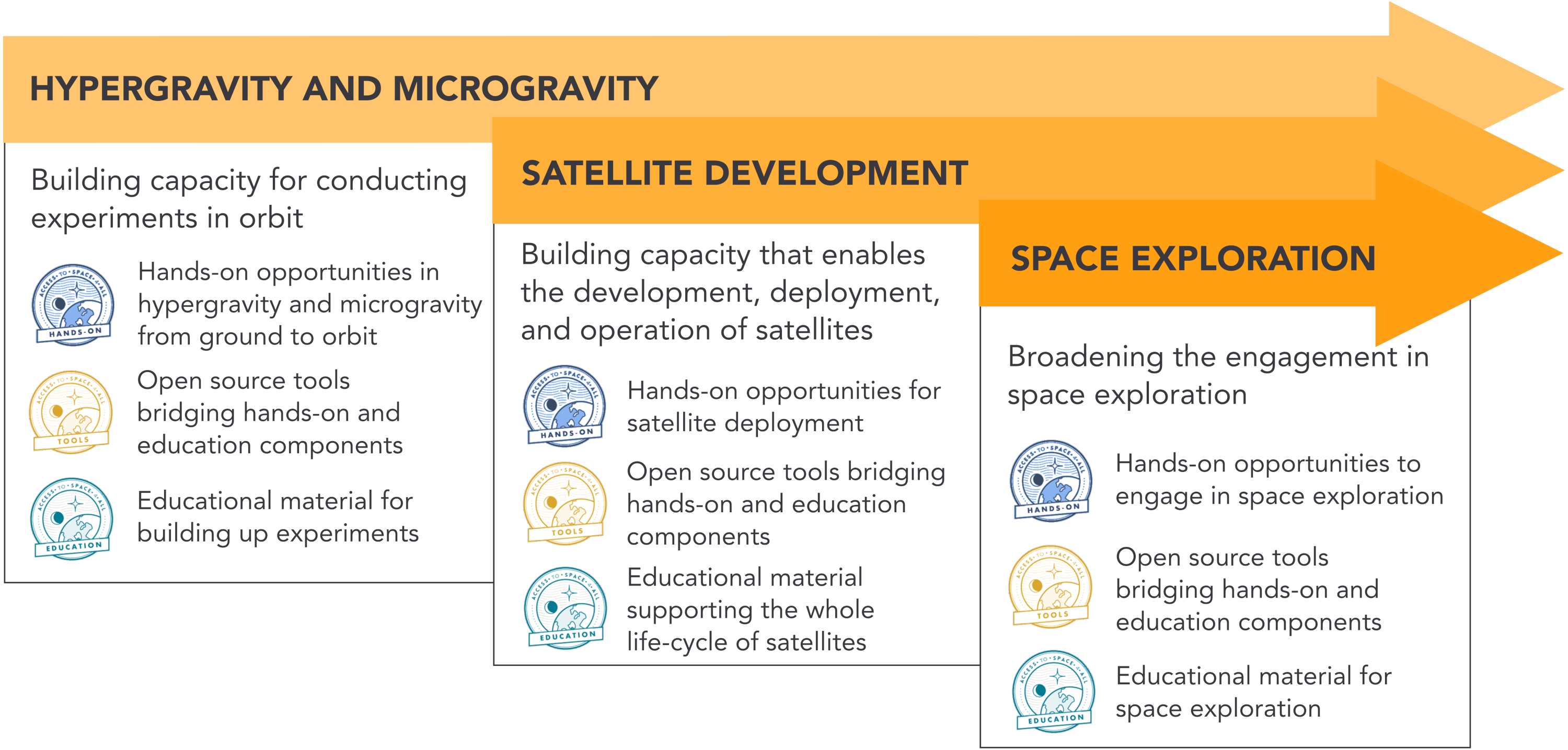 For Member States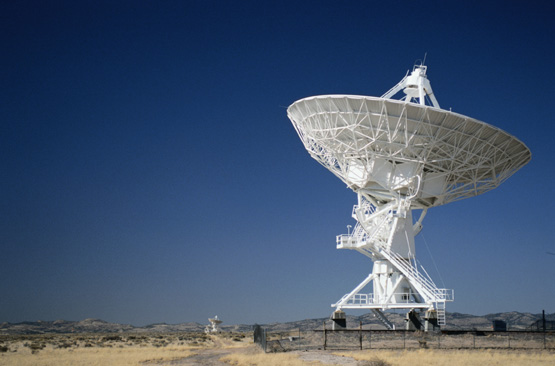 Space technologies, data and applications are key enablers for development, in the same way access to internet is an enabler. Access to Space for All provides access to information, educational resources, tools and research infrastructure and facilities thanks to international collaboration.
read more
Partnerships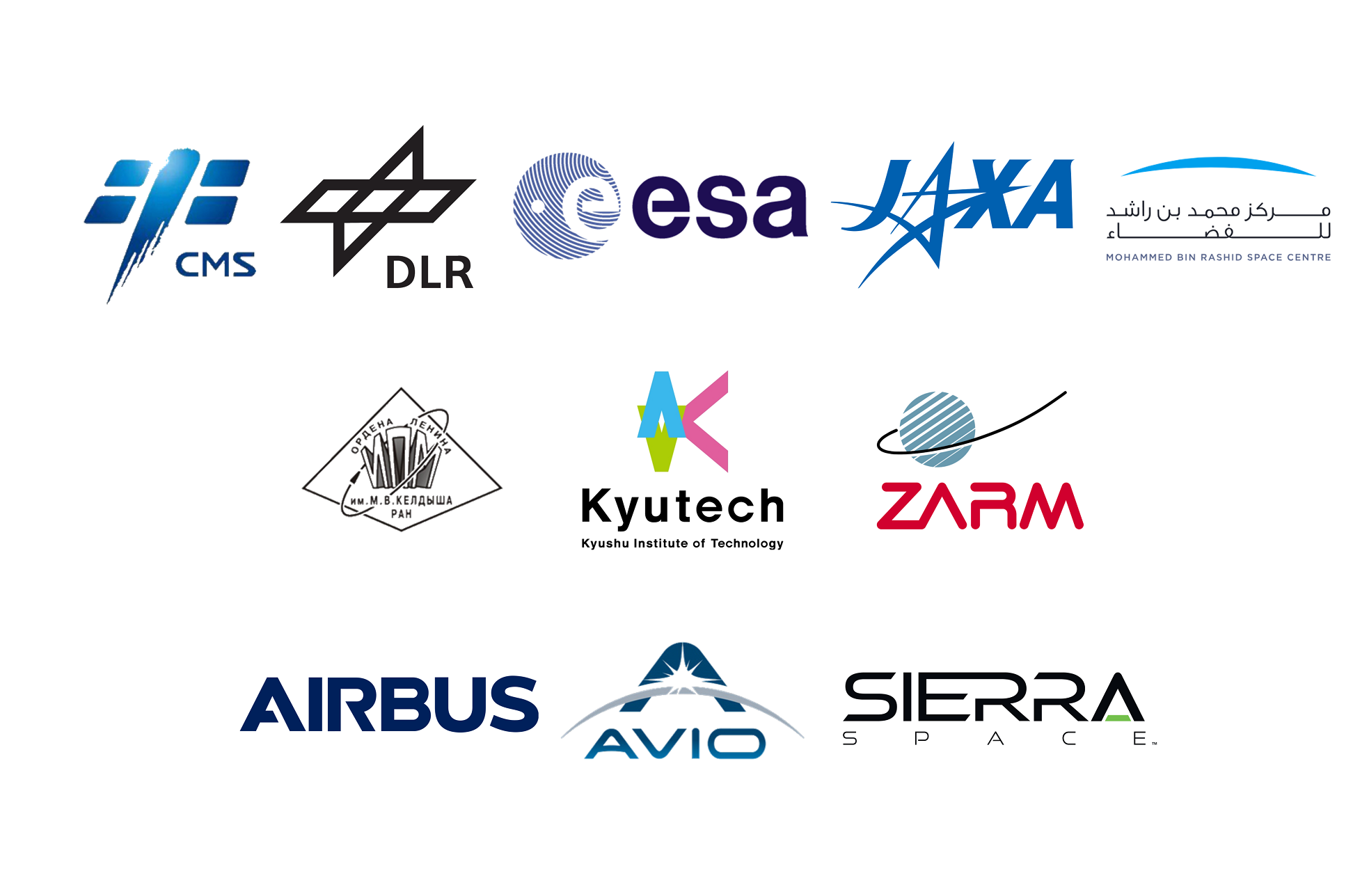 Partnership is a distinctive feature of the Initiative. The Access to Space for All Initiative is only possible thanks to partnerships with various public and private actors, who are contributing to the initiative in various manners. New contributions to the Initiative are possible and encouraged. Contact us at unoosa-access-to-space [at] un [dot] org

Opportunities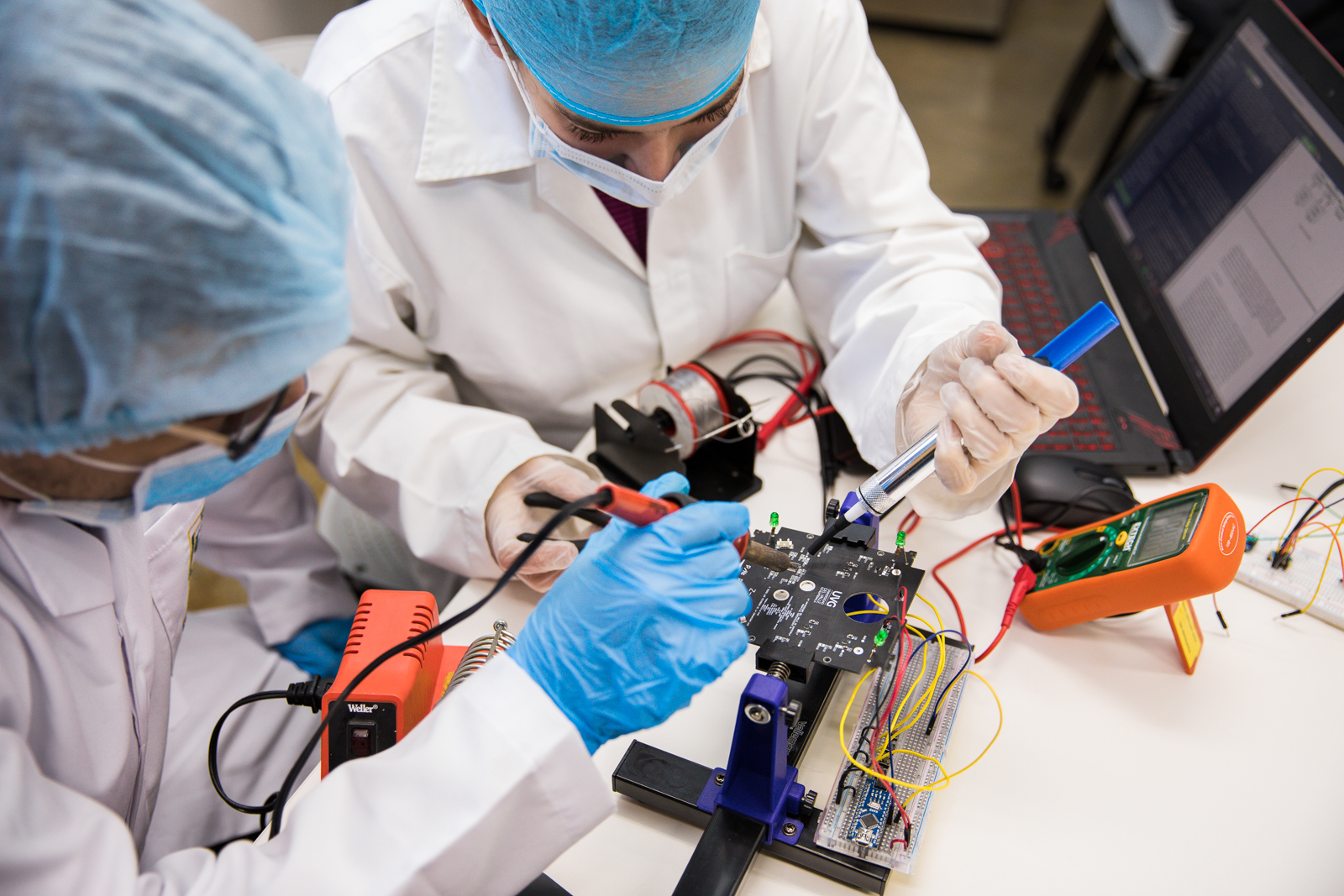 Access to Space for All offers opportunities for institutions to develop technical know-how, engineering processes and infrastructure. Learn more about our tracks:
Hypergravity/Microgravity Track