Space Law Curriculum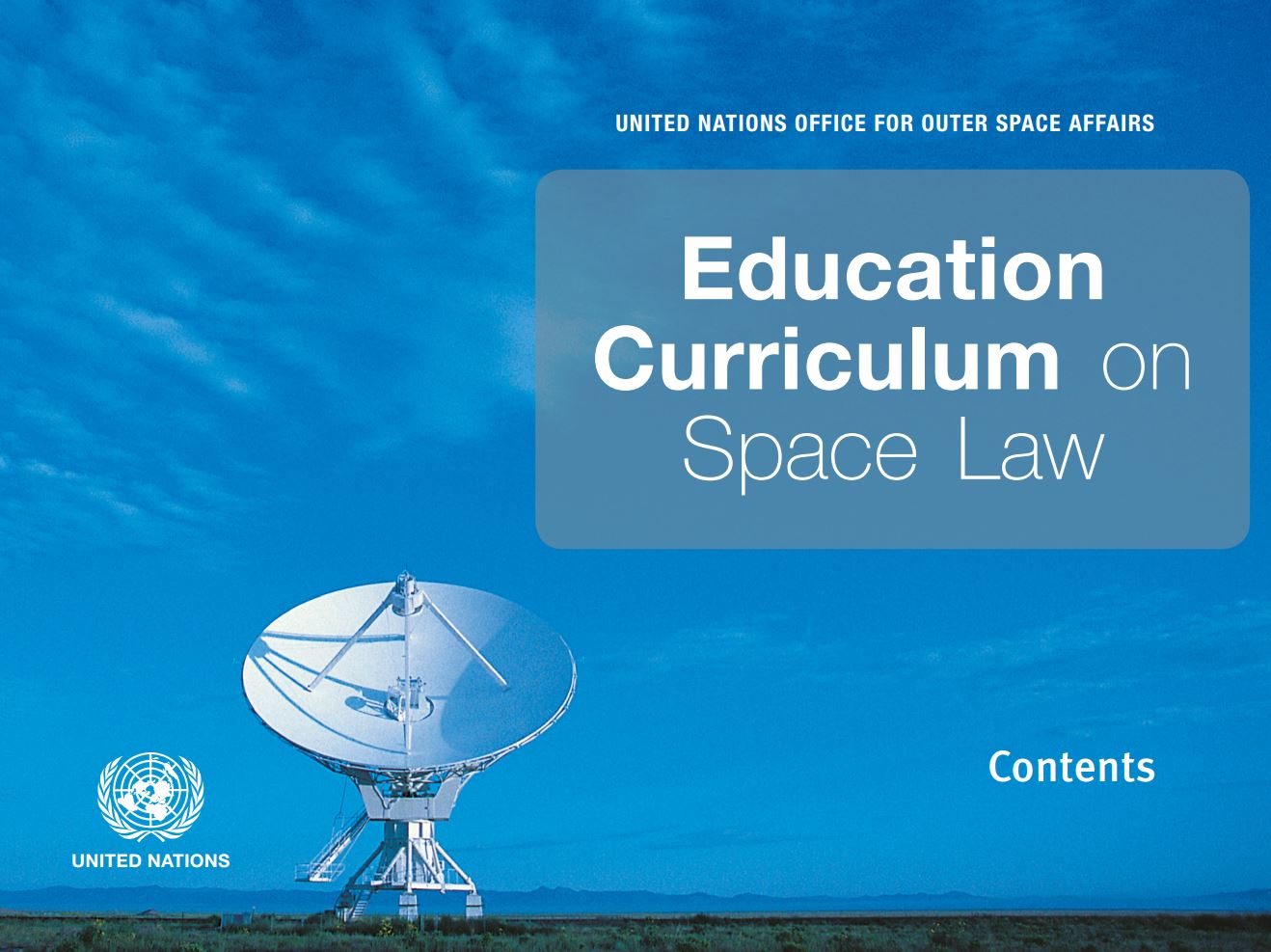 Capacity-building, training and education in space law helps to promote international development and cooperation in space activities and provides the means for a deeper understanding of the interdependent roles of science, technology and law in this area.
In 2007, the  Committee on the Peaceful Uses of Outer Space and its Legal Subcommittee requested the Office for Outer Space Affairs to explore the possibility of developing a curriculum for a basic course on space law that could be used, in particular for the benefit of developing countries, in the activities of the regional centres on space science and technology education affiliated to the United Nations.
The curriculum was developed by a group of distinguished educators and experts on space law, in consultation with the Directors and Secretary-General of the regional centres. The development process was coordinated by the Office for Outer Space Affairs.
The current programme of education offered by the regional centres was taken as a starting point in the development of the course structure on space law, in order to ensure that the end product would complement and support the work already being done at the regional centres. Although the curriculum has been developed to support the activities of the regional centres, it has been structured in such a manner that it can also serve as an educational tool for other educational institutions and training initiatives. The curriculum is complemented by an online compilation of supplemental reference materials, which will be regularly updated as additional materials are identified.
 Access the curriculum below:
Access the Curriculum ST/SPACE/64 
References and resources document for the Curriculum (1 MB PDF file)