International Day of Persons with Disabilities 2021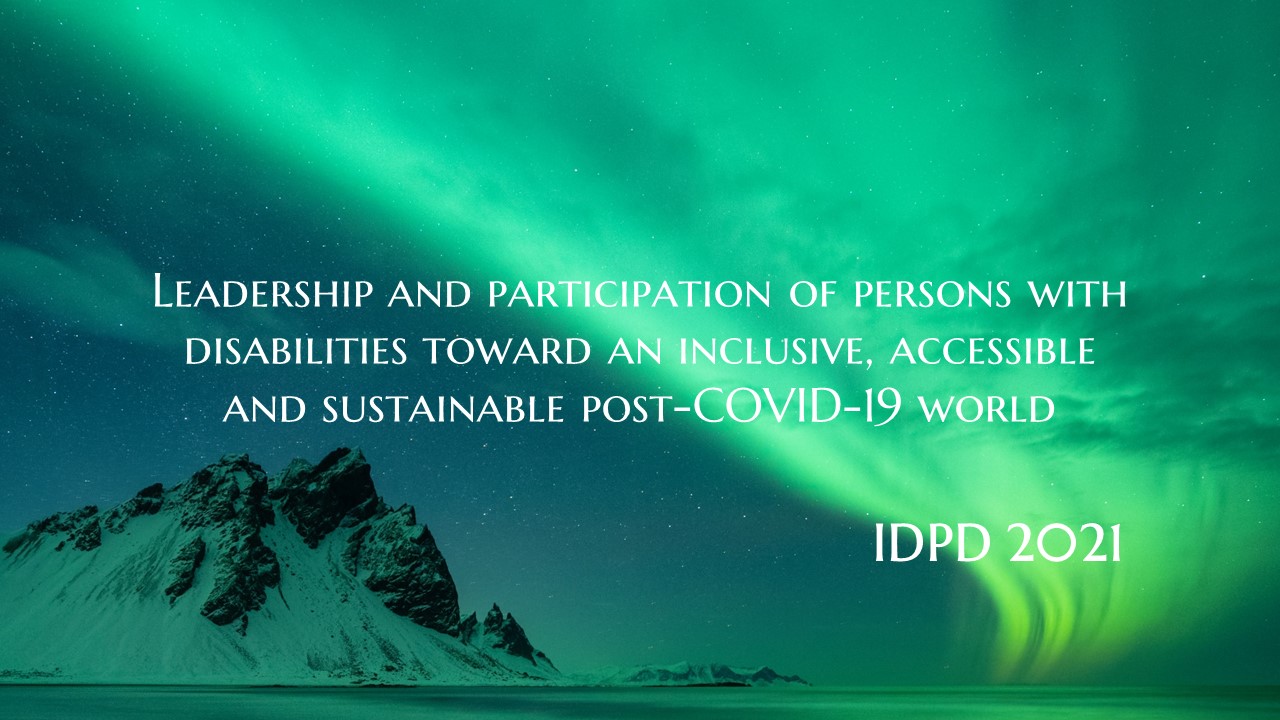 Introduction
One billion people, approximately 15 per cent of the world's population, live with some form of disability and face a range of challenges further exacerbated by the global pandemic. As we observe the annual International Day for Persons with Disabilities (IDPD), we must collectively employ innovative and inclusive approaches to ensuring no one is left behind across all activities, sectors, and industries.
In line with this year's theme "Leadership and participation of persons with disabilities toward an inclusive, accessible and sustainable post-COVID-19 world", the United Nations Office for Outer Space Affairs strengthens the role of persons with disabilities in the space sector.
Space activities contribute significantly to the achievement of the Sustainable Development Goals, and they have been instrumental in addressing the COVID-19 crisis. Looking ahead, we must ensure everyone is part of both utilizing and developing space solutions. Involving persons with disabilities in the sector has positive implications for the whole space ecosystem. Diversity and inclusion create better working environment, increase productivity, and spark innovation and creativity, all beneficial, if not necessary, in a forward-looking industry that is at the forefront of human capabilities.
To raise awareness about how the space community is mainstreaming disability and explore the opportunities and challenges to shape an inclusive future, UNOOSA's Space for Persons with Disabilities project conducted a series of interviews showcasing space projects by and with persons with disabilities.
We spoke with Dr. Wanda Díaz-Merced, a blind astronomer from Puerto Rico, about how her disability became an asset in the sonification of astronomical data and discussed what more needs to be done to increase the participation of students with disabilities in STEM research. 
We also interviewed Dr. Mona Minkara and Anna Voelker who, respectively, participated and organized the first zero-gravity flight with twelve aspiring astronauts with disabilities as crew members.
Finally, we conversed with Dr. Beatriz Garcia and Dr. Marius Eide about the International Astronomical Union Astronomical Terms in Sign Language project and how the project is facilitating communication in astronomy by the deaf community.
Read full interviews here.
Disclaimer
Mention of any person, organisation, activity or project in this article does not imply endorsement by UNOOSA.
Link
Read the UN Secretary-General's message on IDPD and find out more about commemorative events at the United Nations here.