A Universe of possibilities: Space4Youth and the Young Professional Space Exchange Program
by Karina Berbert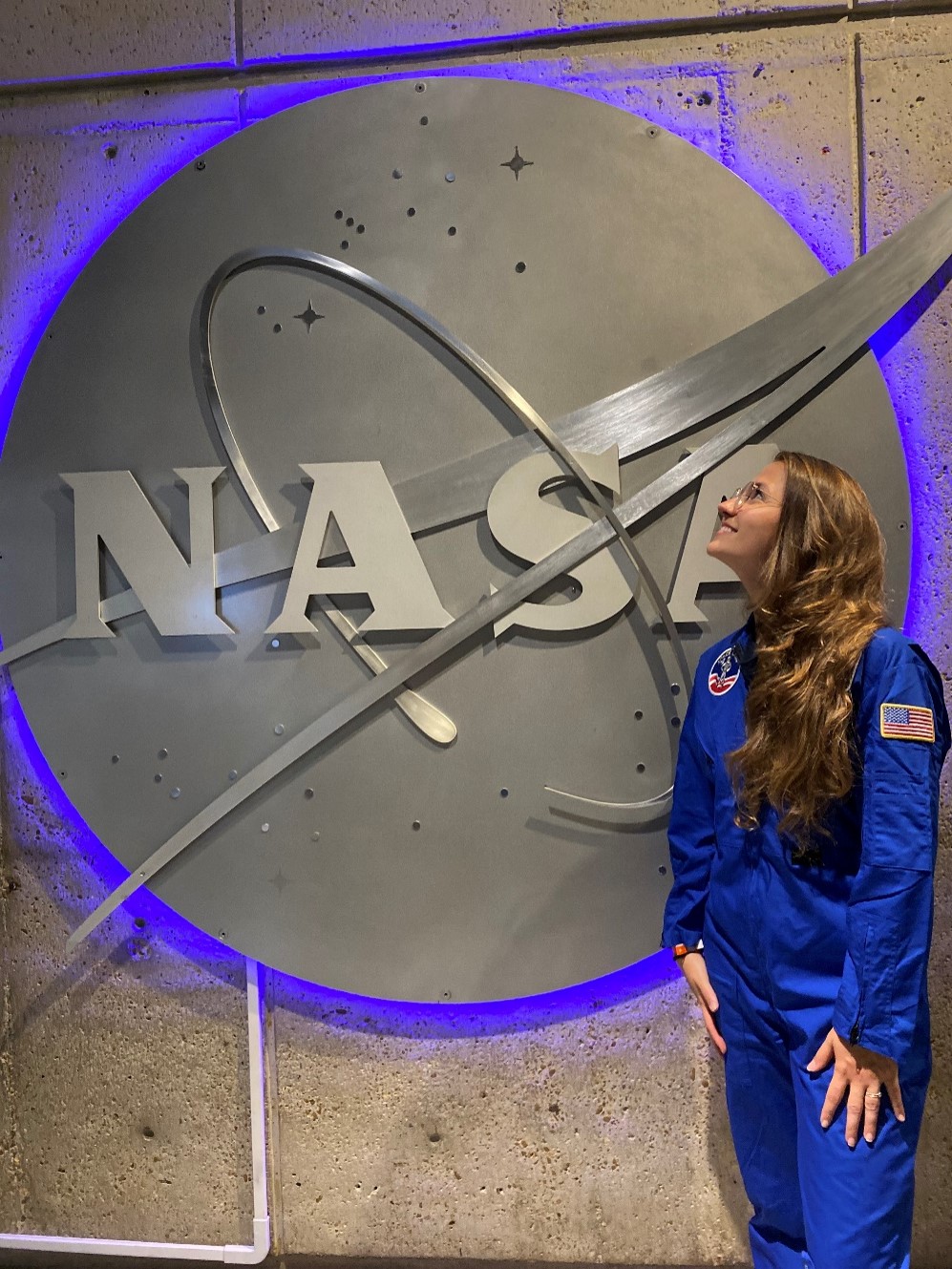 The photo was taken at the U.S Space Camp in Huntsville, Alabama. During the Space Academy, I was able to learn about U.S space engineering and its historical development.
My name is Karina M. Berbert Bruno, and I am a Geographer (B.Sc), Demographer, and Social Scientist (M.Sc) from the Public State University of Campinas (Unicamp) in Brazil, my home country. Currently, I am continuing my postgraduate studies in Sweden in the Physical Geography and Ecosystem Science Program at Lund University.
I am passionate about maps, and in my academic and professional experience, I have worked with space technologies and data to better understand the main environmental issues of our time. These issues range from climate change to promoting sustainable development while considering human impacts and interactions with Earth's ecosystems.
Fueled by my interest in space technologies and data, as well as their applications for sustainable development solutions, I decided to participate in the 2021 Space4Youth Essay Competition organized by the United Nations Office for Outer Space Affairs (UNOOSA), in collaboration with the Space Generation Advisory Council (SGAC).
The Competition is an incredible opportunity for youth to share their ideas and examples of how space technologies and data can support Sustainable Development Goals. In 2021, the Competition was also part of the Pre-COP26 program. It focused on SDG 13 "Climate Action", or more specifically, how space technologies address climate change mitigation and adaptation.
Together with Mahlak Abdullah and Tejasvi Shivakumar, I was selected as one of the winners of the 2021 competition! Being one of the winners of the Space4Youth Competition has offered me astonishing opportunities! I have had the chance to participate virtually in international events such as COP26 (26th UN Conference of the Parties Climate Summit), the Committee on the Peaceful Uses of Outer Space (COPUOS), and the World Space Forum 2021.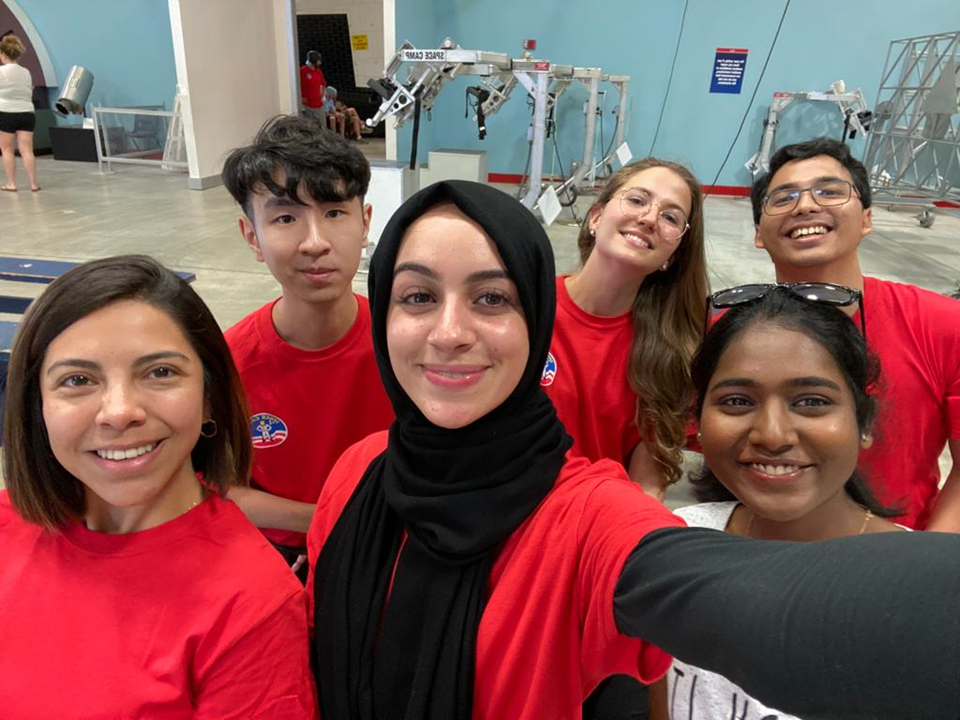 From left to right: Paola Ivanova, Tsz Long So, Mahlak Abdullah, Karina Berbert, Tejasvi Shivakumar, and Satrio Wicaksono. The photo was taken at the U.S Space Camp in Huntsville, Alabama. The winners participated in several activities simulating outer space experiences.
Most excitingly, thanks to the generous support of the Permanent Mission of the United States to International Organization in Vienna (UNVIE), the authors of the best essays had the chance to participate in an exchange program: the UNVIE Young Professional Space Exchange! The UNVIE Exchange, which took place in August 2022, gave me a chance to travel to the United States to attend an Adult Space Camp organized by the University of Alabama in Huntsville (UAH). Participating with me were the other 2021 winners, Tej and Mahalak, as well as three 2020 winners, Satrio, Brian and Paola, who could not travel in 2020 due to the pandemic restrictions.
During my time at Space Camp, we focused on space activities and simulation scenarios such as solving possible challenges and applying procedures for the safe landing of a rocket, experiencing gravitational walking on the moon and going to lectures about outer space and its exploration development. My favorite part during the exchange period was going to the University of Alabama in Huntsville, where we attended lectures on physics with practical activities about the electromagnetic field and optical experiments. The adventure did not end here! We also traveled to Washington, DC, where we met space experts from government officials, and private sector representatives, with whom we discussed U.S leadership and America's continued commitment to the peaceful exploration of outer space.
It was an unbelievable experience! UNOOSA and UNVIE were able to provide the winners with a universe of opportunities, keep all the winners connected during the challenging times of COVID-19 and contribute to the international discussion of climate action. During this time, I built a youth and professional expert network with the most incredible and motivated people regarding changing our climate situation. Through Space4Youth, the space sector and Earth scientists are accessible to youth around the world.
My suggestion to youth, scientists, and above all, women scientists interested in the space sector, is to search for and apply to opportunities such as Space4Youth.
We must be in these spaces and show our aims and actions for a sustainable and equal society.