Space4Youth: Young voices in the space sector
From Japan to the world: my experience in the space field
by Hazuki Mori, Programme Officer on Non-Reimbursable Loan from JAXA to UNOOSA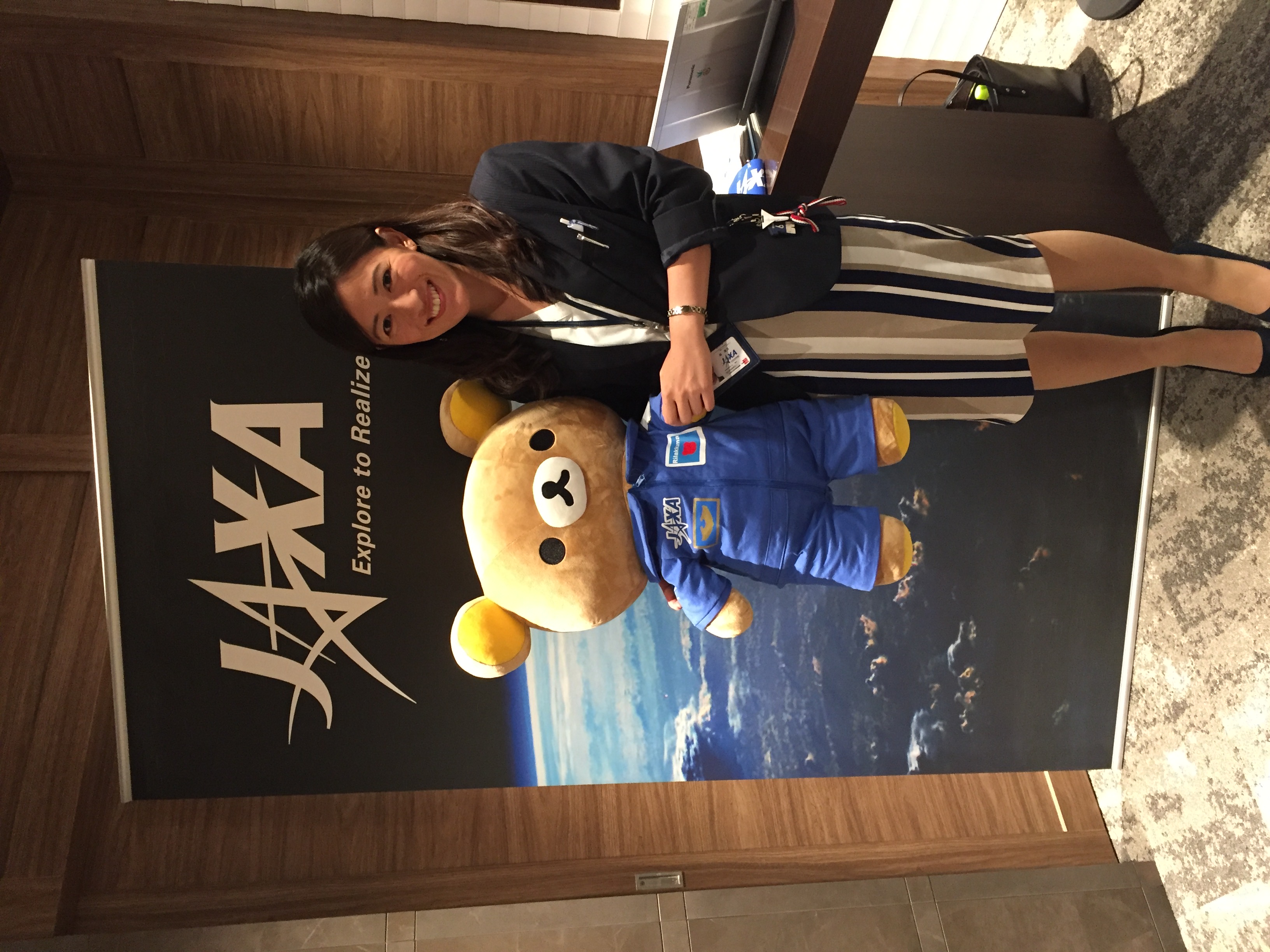 Hazuki Mori at a JAXA industry event in Tokyo. Credit: Hazuki Mori
My first encounter with space happened when I went to the Kennedy Space Center in Florida with my family while at elementary school. I remember being so surprised and inspired by everything there: the complexity, the size, the history, the pride and hard work put in by the NASA engineers and researchers…I loved everything about it. I also have always loved watching the night sky. I find constellations, phases of the moon and auroras fascinating and it is just so exciting to imagine what goes on beyond our known universe. Admittedly, my passion for the "Star Wars" saga also may have played a role in my choice of career. The series made the universe feel like a small place and inspired me to see space as the future of humanity.
While I have been a big fan of space since my youth, I did not pursue it in my academic studies: at university, I studied law, specializing in International Trade Law.
During my university days, I participated in the Willem C. Vis International Commercial Arbitration Moot, an international law competition for students that took place in Vienna. At the time, I loved the city at first sight. So, for me, working for UNOOSA here in Vienna 10 years later feels like it was my destiny!
After my studies, I wanted to work in a field where I could contribute to improving the lives of others and in an organization that could leverage the capabilities of my home country, Japan. As a child, I had lived in the United States, mixing with young people from all over the world. While living in the US, I felt Japan was an integral part of my identity and I wanted to be able to represent Japan internationally and show the world its amazing capabilities and technology. Given these ambitions and my interest in space, working at the Japan Aerospace Exploration Agency (JAXA) felt like the ultimate dream. I applied to JAXA and underwent a series of interviews and examinations in the selection process. I remember the final interview particularly well, it was challenging but fun. The questions tested how quickly I could come up with a logical and flexible answer, traits that I believe are essential for working in the space sector, given the constant and various obstacles we encounter in this field.
JAXA is one of the world's leading space agencies, with a history of achievements that ranges from launching vehicles and satellites in space to participating in the International Space Station (ISS) and executing asteroid missions. Its achievements showcase Japan's extensive capabilities in innovation and technology. The research done by JAXA and other organizations in space can improve lives all over the world and open new frontiers for humanity, which I find extremely motivating
I joined JAXA in 2014 and spent the first 3 years in the Launch Vehicle Directorate, using my legal skills and international experience to coordinate research agreements with governments, space agencies, companies and academia. The legal contracts and agreements I helped conclude were instrumental for the development of Japan's national launch vehicles, H-IIA, H-IIB, Epsilon and the new H-3, which gave me great pride and satisfaction. I witnessed the launch of the H-IIA vehicle F30, which carried the ASTRO-H astronomy mission to observe X-Ray bands in space, from Tanegashima Space Center, an extraordinary moment that I will never forget.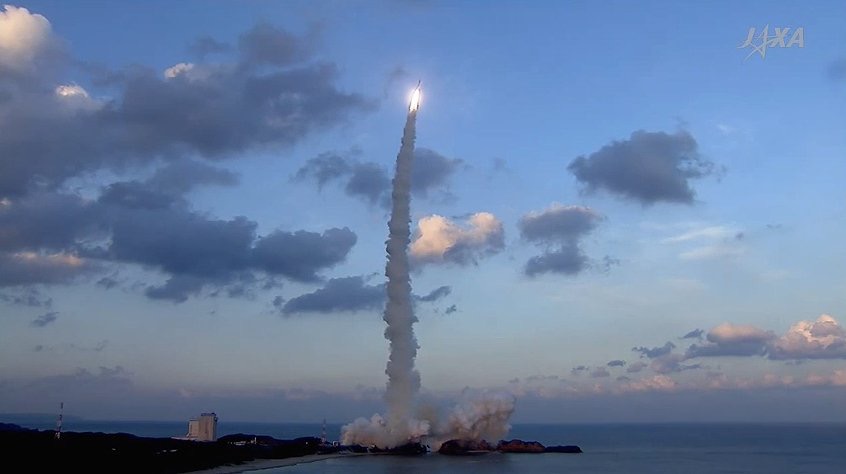 The launch of the H-IIA vehicle F30, that carried the ASTRO-H astronomy mission. Credit: JAXA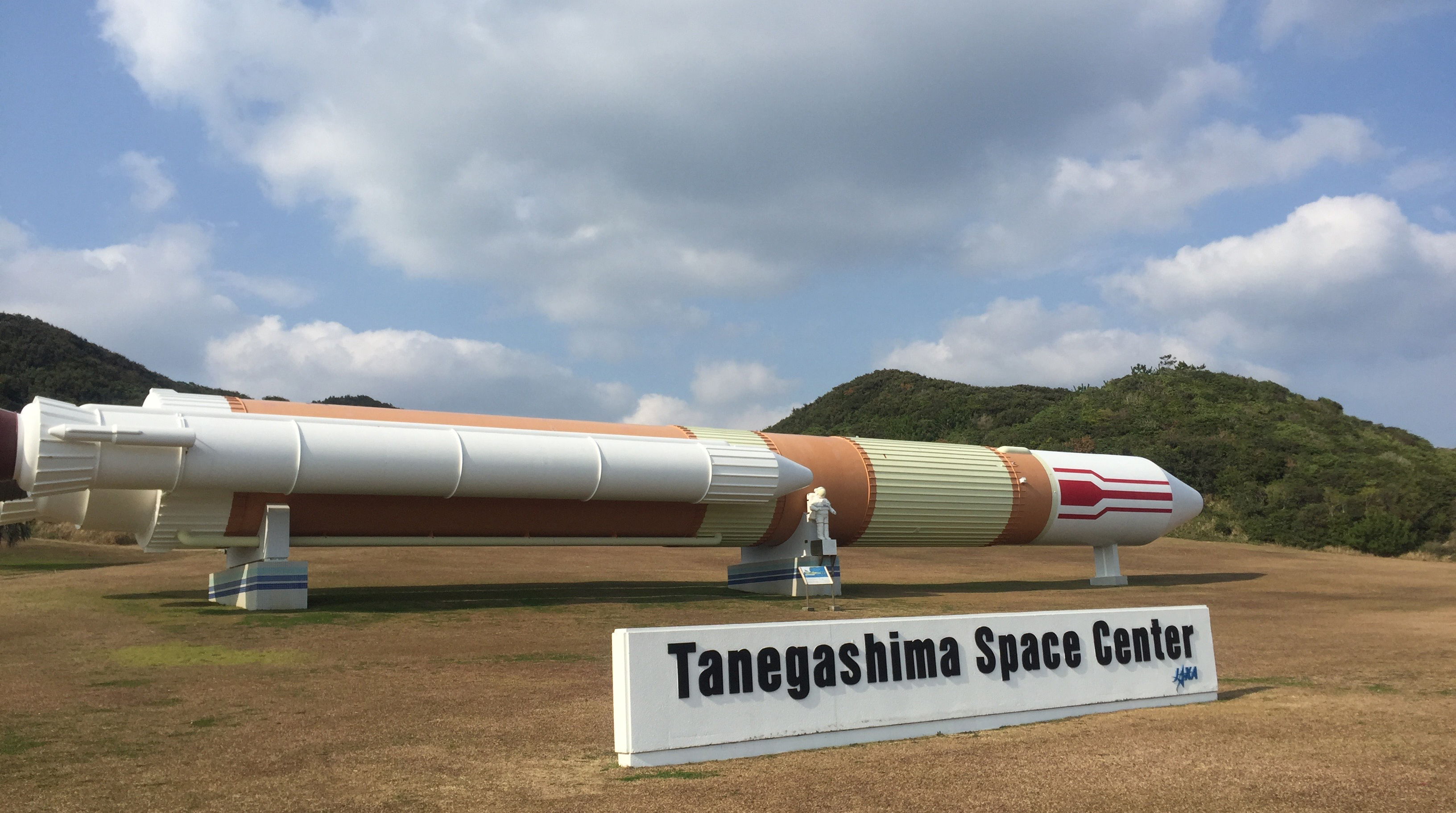 Tanegashima Space Centre. Credit: Hazuki Mori
After that, I enjoyed a few years in the New Enterprise Promotion Department, helping Japanese aerospace companies and SMEs promote and build their business abroad, which provided me with the opportunity to travel overseas often.
I coordinated B to B meetings for Japanese companies with other space agencies and governments and organized networking events and opportunities in international shows and symposiums. I love connecting people and learning about new technology, so this was one of my favorite roles.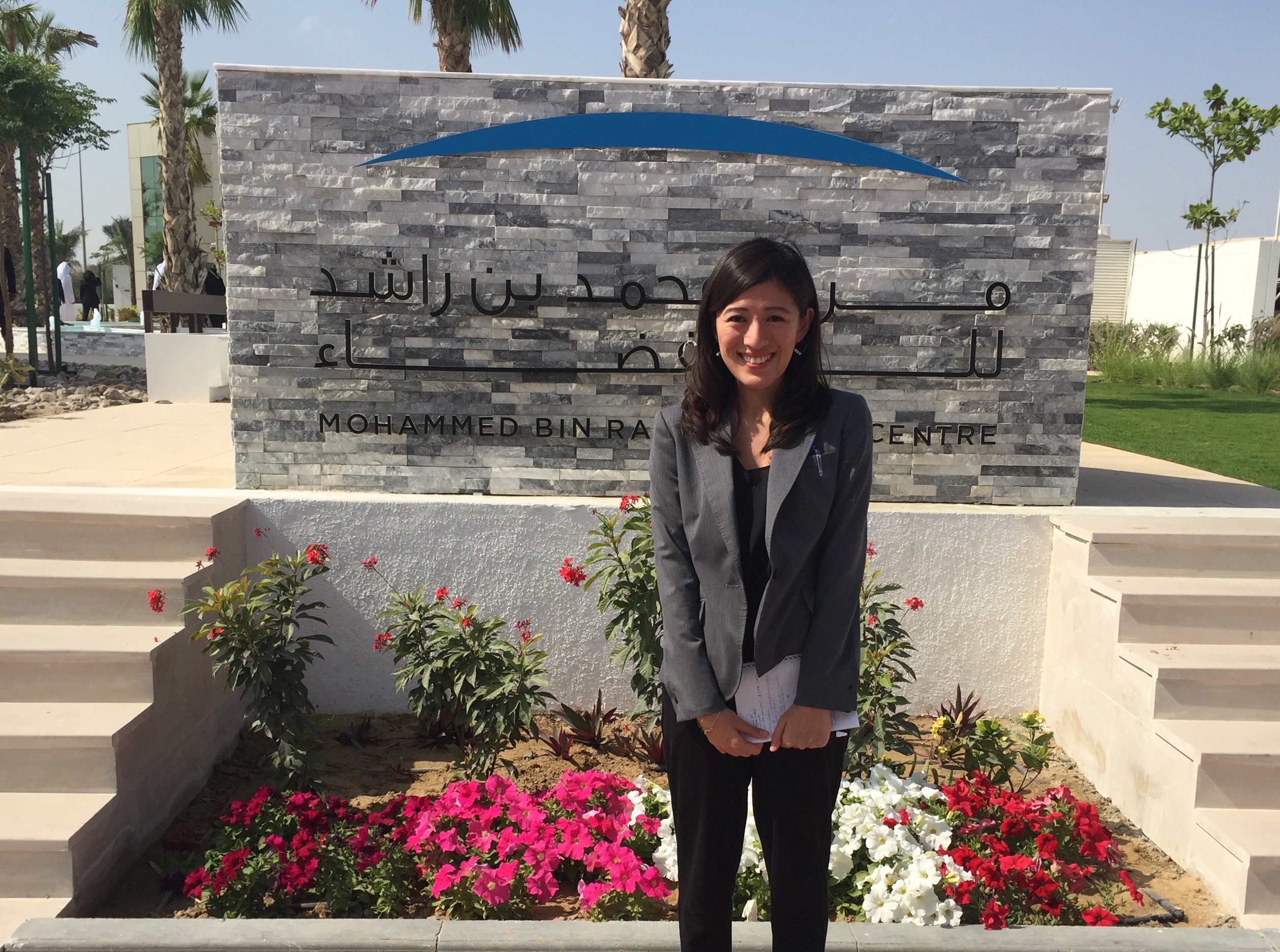 Official visit to the United Arab Emirates Mohamed Bin Rashid Space Centre. Credit: Hazuki Mori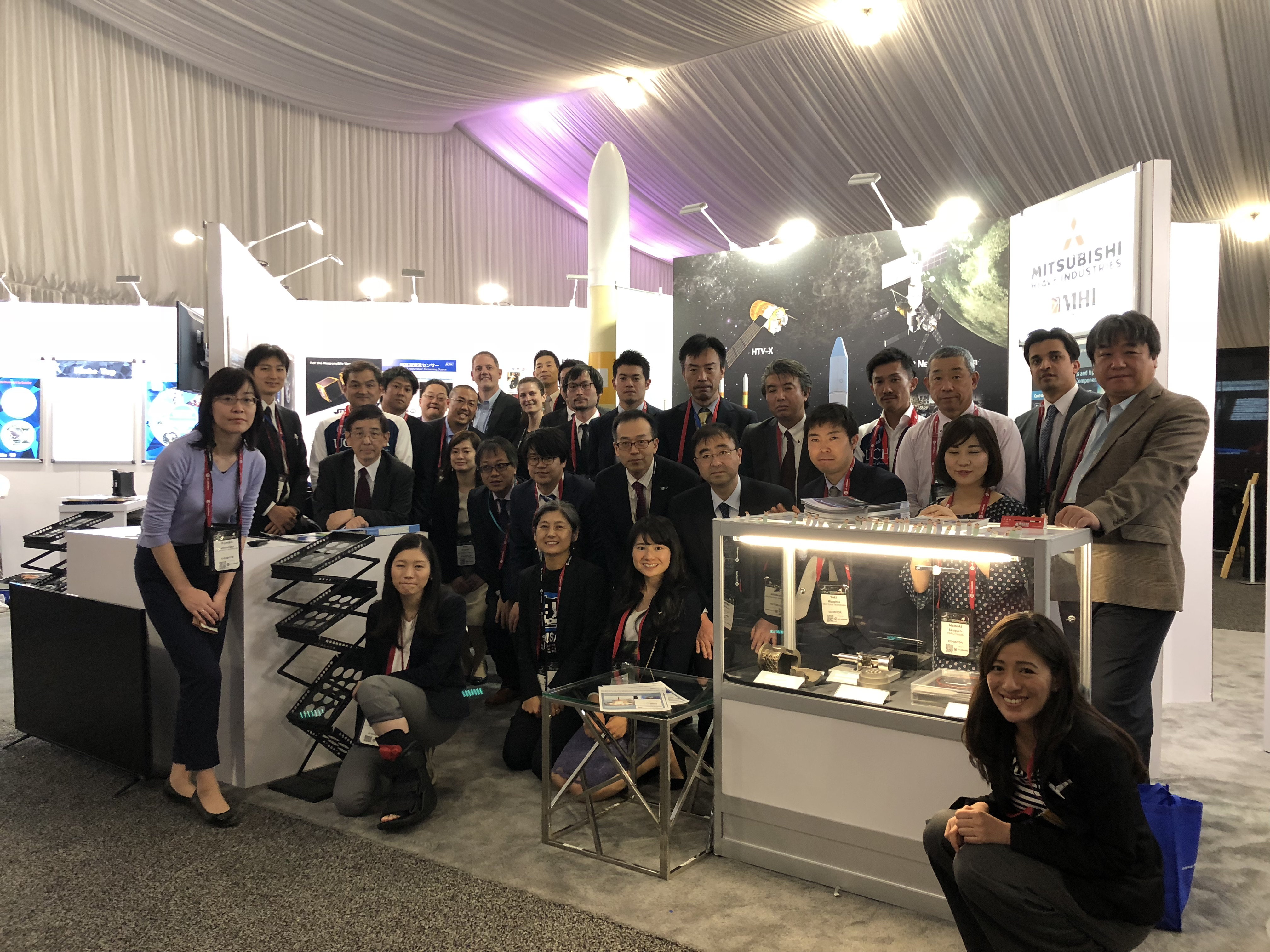 Group photo of the Japanese Industry Team at the Space Symposium in Colorado Springs. Credit: Hazuki Mori
I also had the chance to take part in the preparations for the 2 nd International Space Exploration Forum (ISEF2) in Tokyo, a high-level Ministerial Forum for future international space exploration. While in this role, I realized that, while the development of launchers and satellites had so far been a huge part of the portfolio of the world's biggest space agencies, these activities were beginning to shift to the commercial sector, while space agencies were starting to focus more on space exploration. Space exploration is challenging, risky and expensive, but has the highest potential to enrich the capabilities, and possibilities, of humankind. I was thrilled to be part of this next phase of space activities, which also requires a deeper level of international cooperation.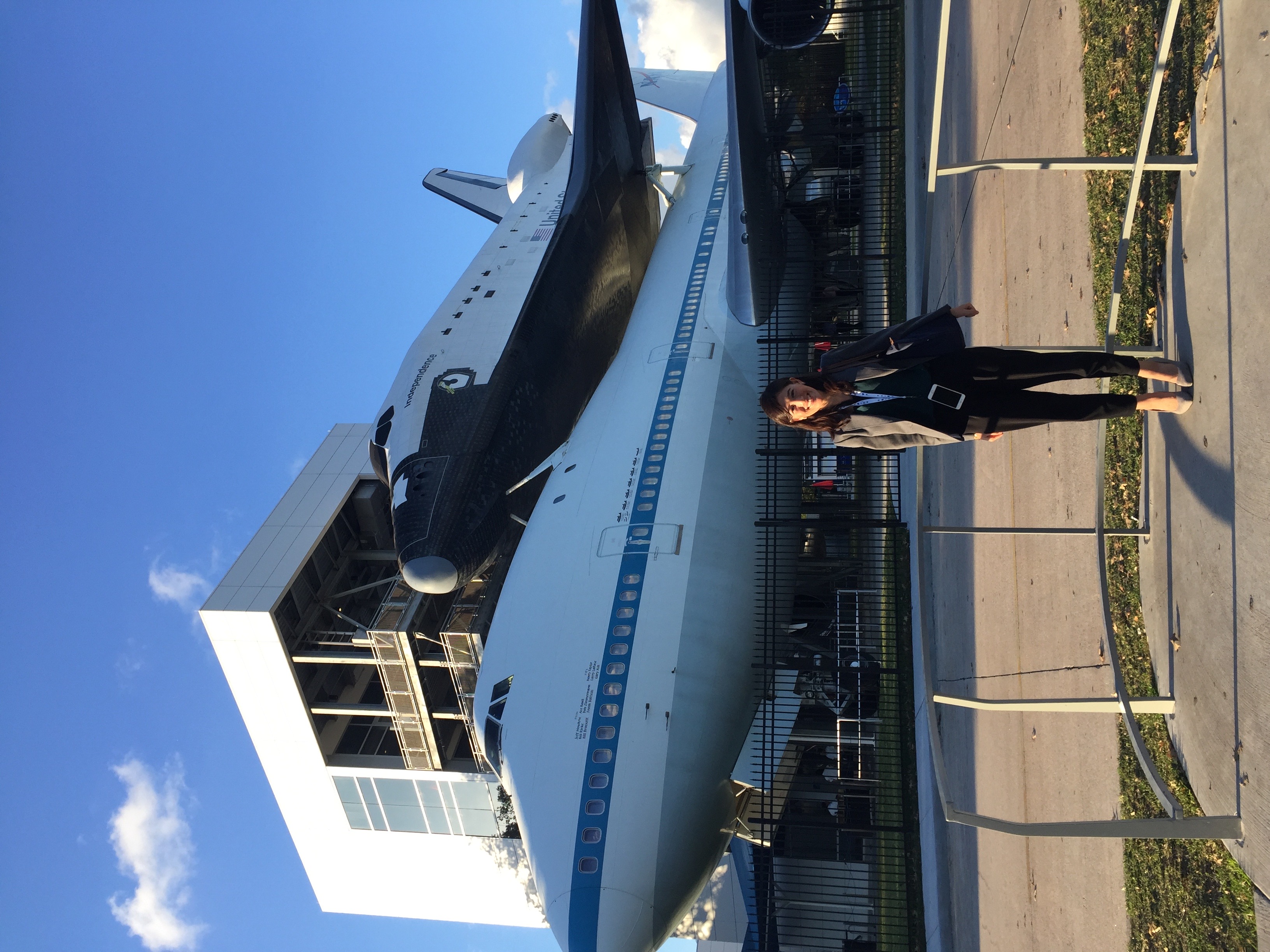 Official visit to NASA Space Center in Houston, U.S.A. Credit: Hazuki Mori
I also spent a year in the Research and Development Directorate at Tsukuba Space Center, working on international relations and legal matters. This position taught me a lot about the cutting-edge technology that supports the various activities of JAXA and the significance of intellectual property rights, export control and other guidelines that complement space development. After that, I was given the opportunity to work in the International Relations and Research Department, establishing the Sustainable Development Goals (SDGs) task team.
JAXA has been contributing to the SDGs in several ways, for example through "Sentinel Asia" which is a collaboration among Asia-Pacific regions space agencies for disaster management using satellite data, and working with the UN Food and Agriculture Organization (FAO) to leverage satellite data for better forest management. Recently, JAXA decided to step up its contribution to the SDGs even more, and this commitment includes working with UNOOSA to help all countries leverage the benefits of space for development.
The different roles I had at JAXA exposed me to a variety of fields and skills and led me to develop a wonderful network with talented people from all over the globe. In Japan, it is common for employees to get transferred periodically through different positions within the company they work for, and this system is sometimes criticized for forming generalists rather than specialists. From my experience, however, I can say I had positive results: the rotations exposed me to a diversity of roles and people that enriched my knowledge and capabilities, and I am extremely grateful for them.
Another extremely interesting experience in my career so far was participating in the Space Studies Program (SSP) of the International Space University (ISU) in Delft, the Netherlands, in 2018. I applied and was chosen to represent JAXA at this course. It was an interdisciplinary, international 9 weeks programme to learn about space from different perspectives such as space engineering, space medicine, space business and space humanities, which is philosophy, ethics, art, communication and expression that are linked to space. I made life-long friends among the 120 classmates and got to know amazing staff and lecturers from all over the world.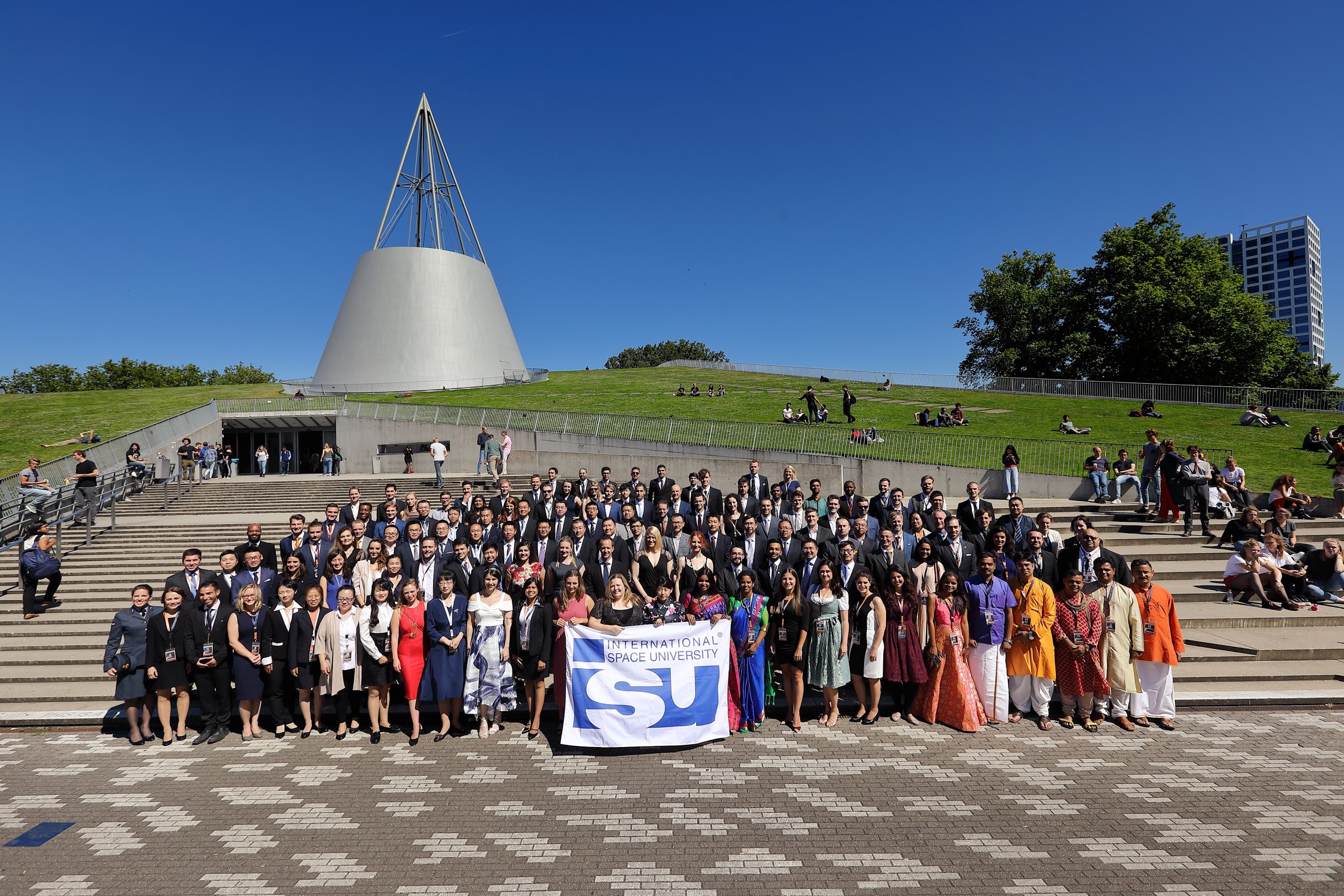 ISU SSP2018 group photo. Credit: ISU
Every activity was an eye-opener and we were lucky to have the chance to study at Leiden University which is a leading university for space law, and visit the European Space Agency (ESA) and aerospace companies such as Airbus and OHB. My team project was about active space debris removal, which is a critical issue in the space industry, and I was able to learn a lot on that from leading professionals. My experience at ISU SSP cemented my motivation to work in an international field and made me immensely proud of being part of the space industry, a sector that has so much to offer young people!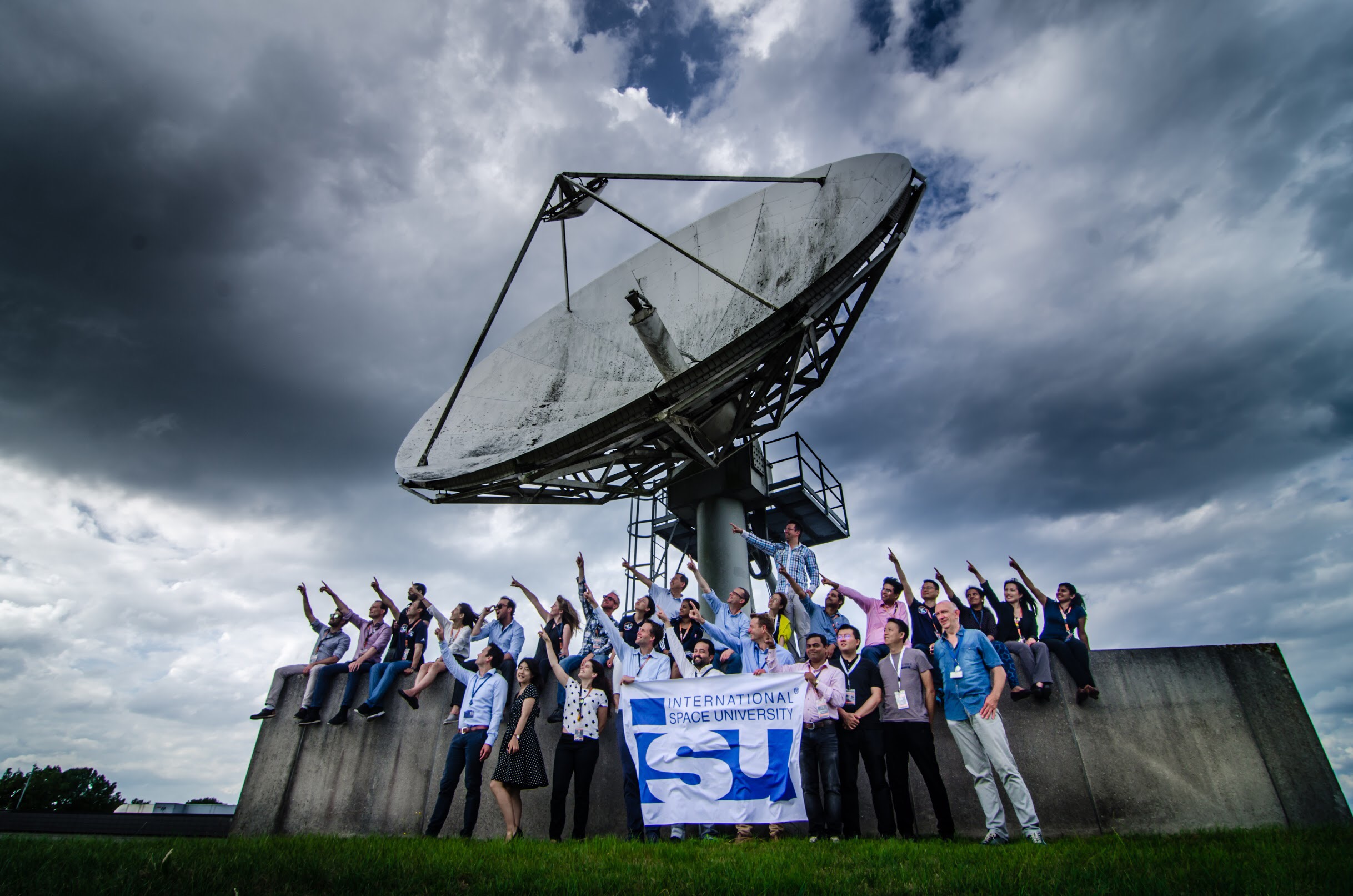 ISU professional visit to Inmarsat NL. Credit: ISU
Currently, from August 2020, I am on secondment from JAXA to the Space Applications Section of UNOOSA in Vienna, Austria. This position was established about 10 years ago to support the KiboCUBE programme, an innovative joint programme of UNOOSA and JAXA that provides developing countries with the opportunity to develop a cube satellite and deploy it from the ISS.
At UNOOSA, my role is mainly to coordinate and implement KiboCUBE and also other programmes under UNOOSA's Access to Space 4 All Initiative that promotes capacity-building through space technology. The goal of the Initiative is to reduce the "space divide" among countries and ensure the benefits of space reach everyone, everywhere. Through international partnerships with space agencies and private companies operating in space, the Initiative provides concrete capacity-building opportunities for developing countries in particular to access space. The opportunities provide effective knowledge exchanges and hands-on learning that bring the capabilities of selected teams to the next level. The Access to Space 4 All opportunities bring together players from space-faring and non-space-faring nations, fostering international collaborations in space science and exploration. The Initiative has already led to extraordinary achievements, for example enabling Kenya and Guatemala to deploy their first ever satellites in space through KiboCUBE. As another example, the DropTES fellowship, one of the other opportunities in the Initiative's portfolio, provides selected teams with the chance to conduct ground-breaking microgravity experiments. This year, due to COVID-19, some programmes were delayed, but our Office, partners and participating teams stayed strong and made impressive progresses despite the current circumstances.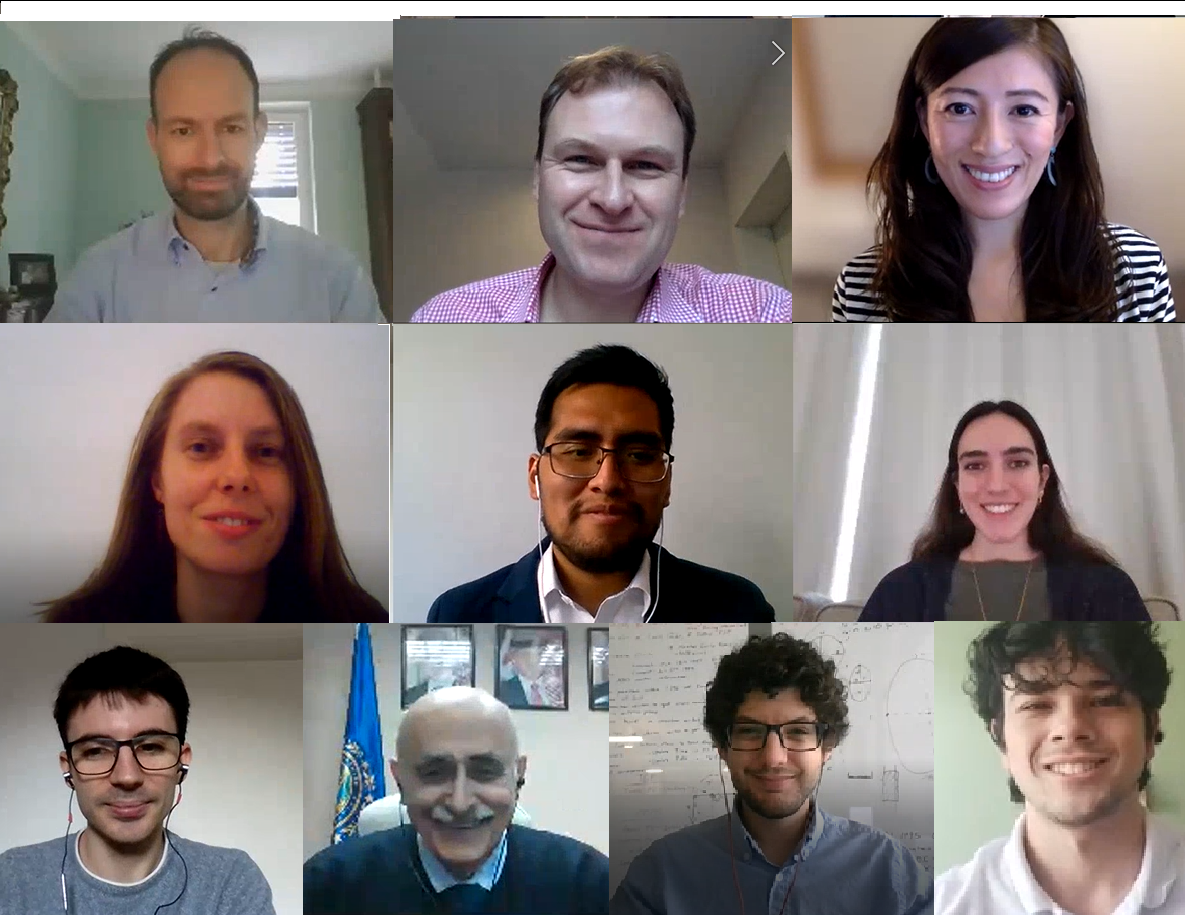 A screenshot of one of the webinars conduced by UNOOSA on the Access to Space 4 All Initiative. Credit: UNOOSA
The objective of the Initiative, to leverage space to improve lives everywhere, is very much aligned with my initial motivation for joining the space industry and continues to inspire me.
My previous international experiences were helpful to navigate the highly international UN environment. UNOOSA is a stimulating workplace, with colleagues hailing from many disciplines, from space engineering to space law. It is truly a pleasure to be surrounded by such motivated and positive people. In my coming years in UNOOSA, I hope to contribute to expanding the Access to Space 4 All Initiative by creating further opportunities for non-space faring nations to access and fully utilize space.
I still have not considered specifically what I would like to do after my experience here at UNOOSA, but I will certainly keep pursuing my career in the space sector. I would like to be the bridge that is able to effectively connect the private sector, government, academia and media internationally and cross-industry for space exploration.
As you can see from my experience, one can contribute to the space sector in many different areas: legal, economic, international relations, capacity building… the list is endless. One thing that I believe is fundamental for a successful career in the space industry, is to make as many connections with the amazing people in this field as you can. My network has been essential for opening new opportunities and I cannot thank enough all the people that have helped me in my path. Another point I would like to emphasize is that you do not have to be directly working for a space organization, since nowadays space applications are expanding to all fields. There is a strong and increasing need for people who are able to bridge and connect space technology and applications to different industries, and who can help more people understand the benefits that space can bring to their business sector. Lastly, all people in the space industry are very passionate about what they do, in one way or another. If you have such passion and a determined mindset, you will find a way to contribute to the sector.