The next space generation: inspiring 50,000 students (and counting) from India, Uganda, the Philippines and beyond
by Nikhitha C. 
Space captivates. Little else captures our imagination like dreams of walking on the Moon or of wandering the rocky red surface of Mars. In China, children aspire to be taikonauts more than anything else [1] , in the USA, the public believes continued leadership and innovation in space exploration is critical [2], and here in India at the headquarters of the Society for Space, Education, Research, and Development (SSERD) ( https://www.sserd.org/), I fondly remember the excitement I felt alongside my schoolmates when hearing stories of Indian astronaut Rakesh Sharma and of the late astronaut Dr. Kalpana Chawla, who was the first woman of Indian origin to ever go into space. [3]
But there's a problem: how can an engineering student at university make the great leap needed for them to move from classwork to becoming a leader and innovator in the space sector? And, what about the even greater divide between dreams of space and the reality of sitting in underfunded schoolrooms in underprivileged communities from Bangalore to Mauritius, Baltimore to Moldova?
This dilemma is what led me to start (alongside co-founder Sujay Sreedhar) the nonprofit SSERD in 2016, while I was a university student. Our mission at SSERD is to elevate, educate, and empower young people across the world so that they may pursue their dreams of space in tangible and meaningful ways. Sujay and I remember all too well what it was like to have no idea that a career in space was possible. Our dream is to help students and young people across the world become the next space generation - and to help India, Nigeria, the Philippines, Mexico, and any country across the world prepare their talented youth to be leaders on this planet and beyond.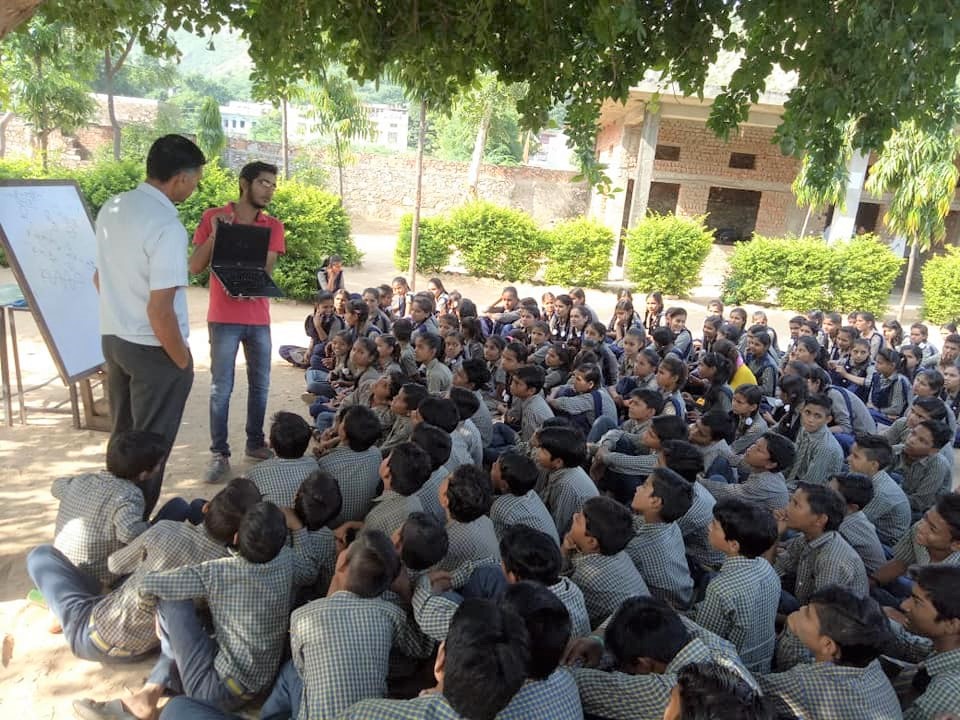 One of our 800+ active volunteers teaches in Rajasthan as part of our World Space Week Program 
Our Programs and Impact
Of course, space camps such as those designed after ESA and NASA astronaut training programs and held in Europe and the USA would be a dream come true for students from all over the world. But for most students across India, Asia, and Africa, such distant and expensive camps are inaccessible. This is why one of our first offerings as an NGO was our "Astro Space Camp." The first four-day camp was held in 2017 and brought over 100 students from all over India into immersive, daily contact and conversation with astrophysicists (including scientists from the India Space Research Organization, ISRO), professors, museum administrators, and more. Within our first two years as an organization, we were able to visit five cities, more than 20 institutions, and most importantly, deliver space programing to over 6,000 students in India.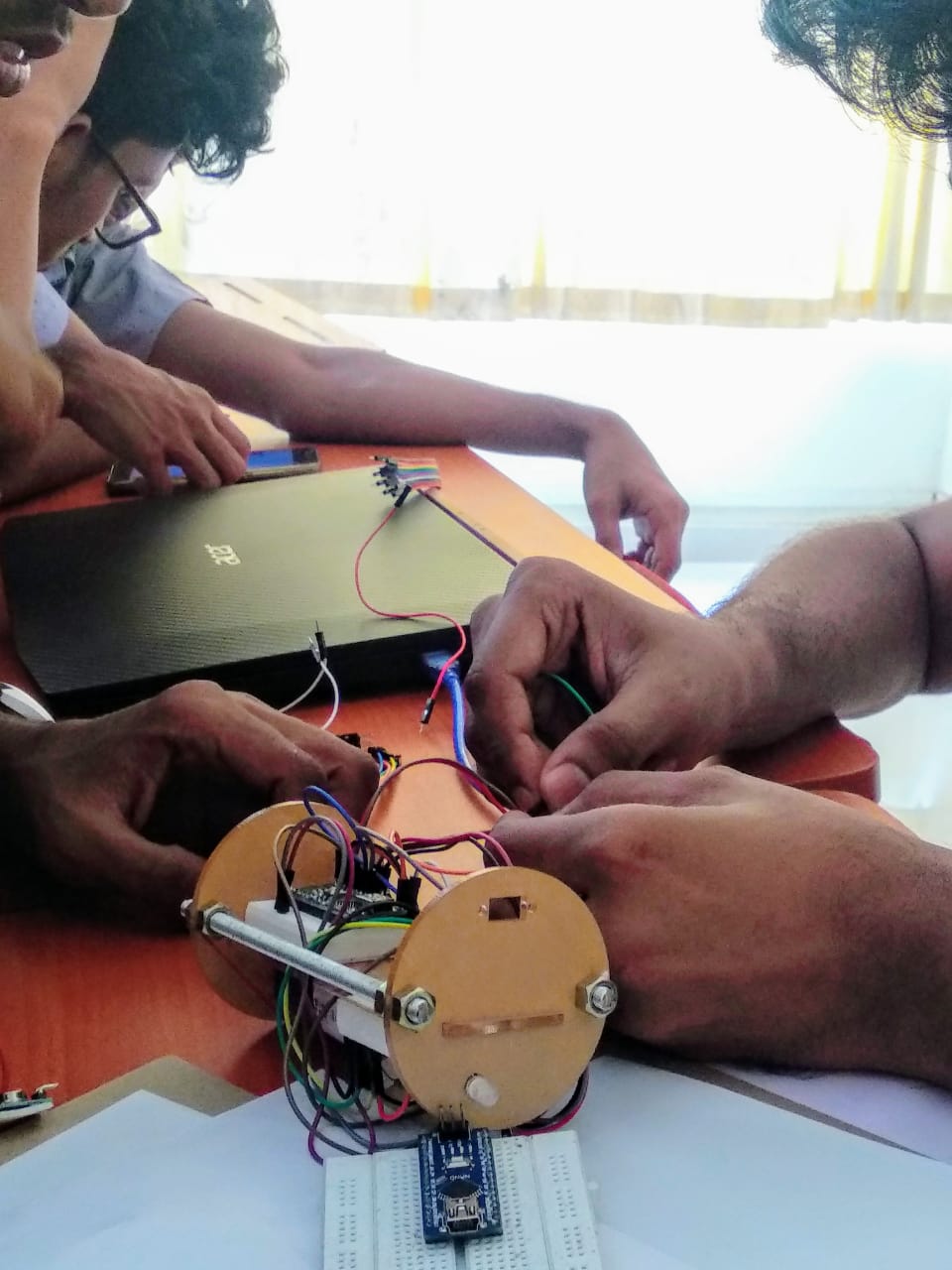 Hands-on education through the SSERD programmes
However, we knew we wanted to help students with dreams of space also beyond India. We first made SSERD international at the 4 th Asia-Pacific Space Generation Workshop, hosted in November 2017 by the Space Generation Advisory Council (SGAC) ( https://spacegeneration.org/). We were again invited to share our space education and outreach work at SGAC's 2 nd African Space Generation Workshop, held in Mauritius in December 2018. At this event, SSERD led 20 delegates from across the African continent in a discussion on science and STEM outreach, after which we became advisors and mentors to these participants as they themselves work to bring space science and STEM to youth across Africa.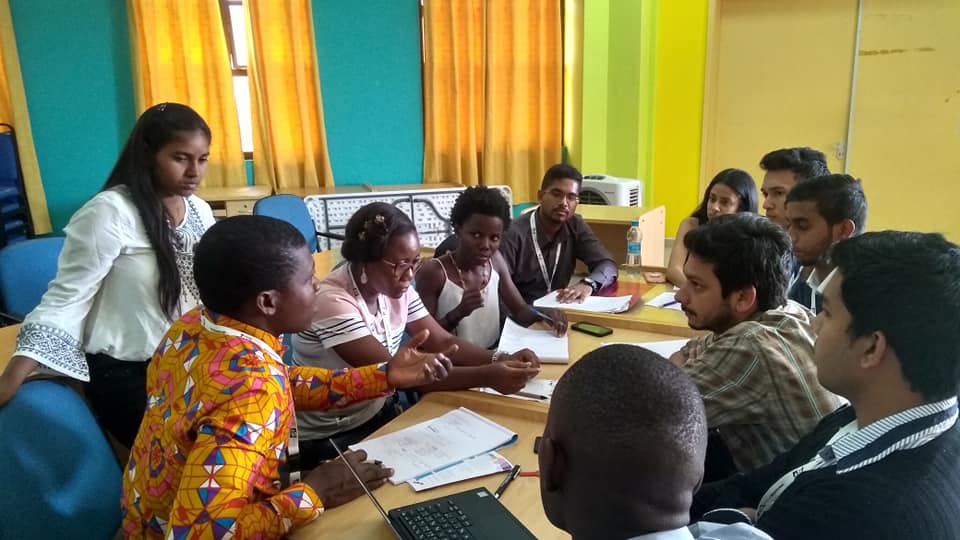 We were invited to advise delegates from across Africa during the 2 nd African Space Generation Workshop in Mauritius (2018)
This was quickly followed by workshops at the Institute of Astronomy in Sri Lanka in January 2019, where we focused on teaching space technology to students. We've received recognition for our work from a variety of organisations, including the NGO Champion Award from Youth for Seva, the Kalpana Chawla Scholarship that I received from the International Space University (ISU), and the Karnataka Women Achievers Awards (KWAA). We have received appreciation from ISRO, from many wonderful startups in the New Space India community, and from the governments of Karnataka, Andhra Pradesh, Kerala, and Telangana, and have also received extensive media coverage.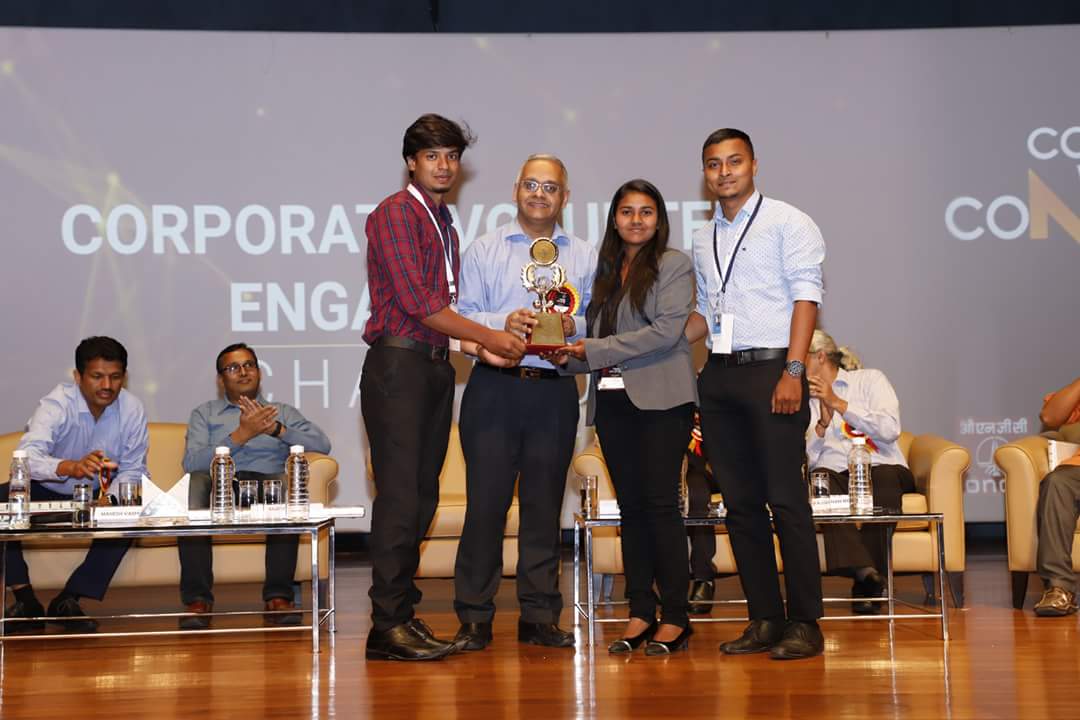 Receiving an award for the work of SSERD
But above all, we are most proud of the students whose lives and careers benefited from our work. We have now interacted with over 50,000 students from across the world through our programs, including our space camp, space treks, lectures and talks, stargazing meet-ups, World Space Week and National Science Day activities, workshops, career guidance, classes, hands-on research projects, internships, and more - all to empower and equip the next generation of space scientists, educators, and leaders.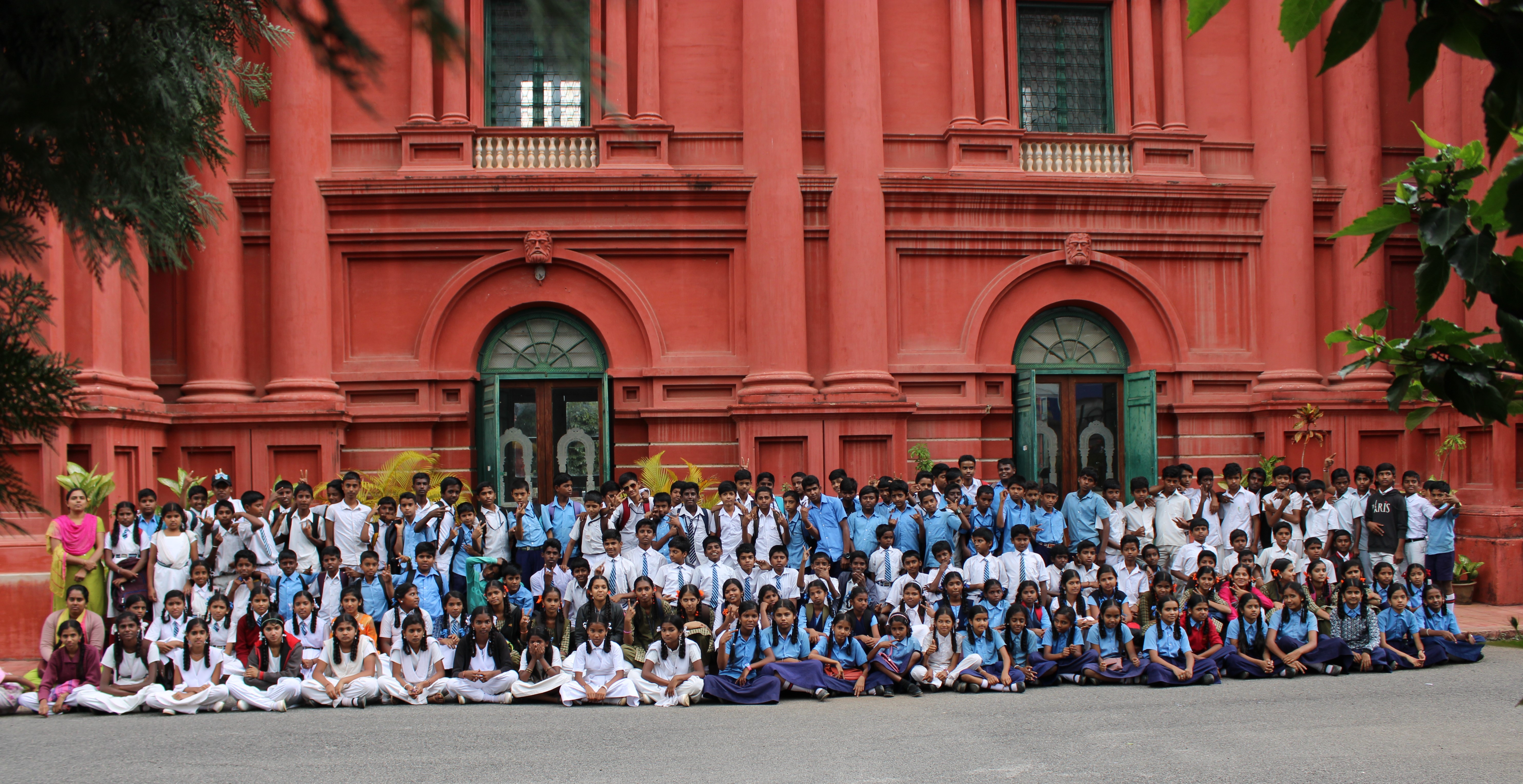 Students of the Akshaya Patra Foundation
It is also important that our programing and our curriculum emphasizes hands-on, applied, practical experiences - beyond what you might find in the classroom or in a textbook. For example, right now we have over 800 active volunteers running programs from rocket-building workshops to coding programs to space-based art - and that's just here in India. Our curriculum encourages development of technical and soft skills spanning topics including aeronautics, aviation, satellite and rocket technology, space robotics, life in space, astrophysics, space law and policy, space medicine, space-based art and storytelling, and entrepreneurship and innovation. There are many unique milestones I am especially proud of. Some time ago, a student named Ashley attended one of SSERD's programs remotely from her home in the Philippines. Ashley has gone on to start the Philippines chapter of SSERD, which has over 300 active members.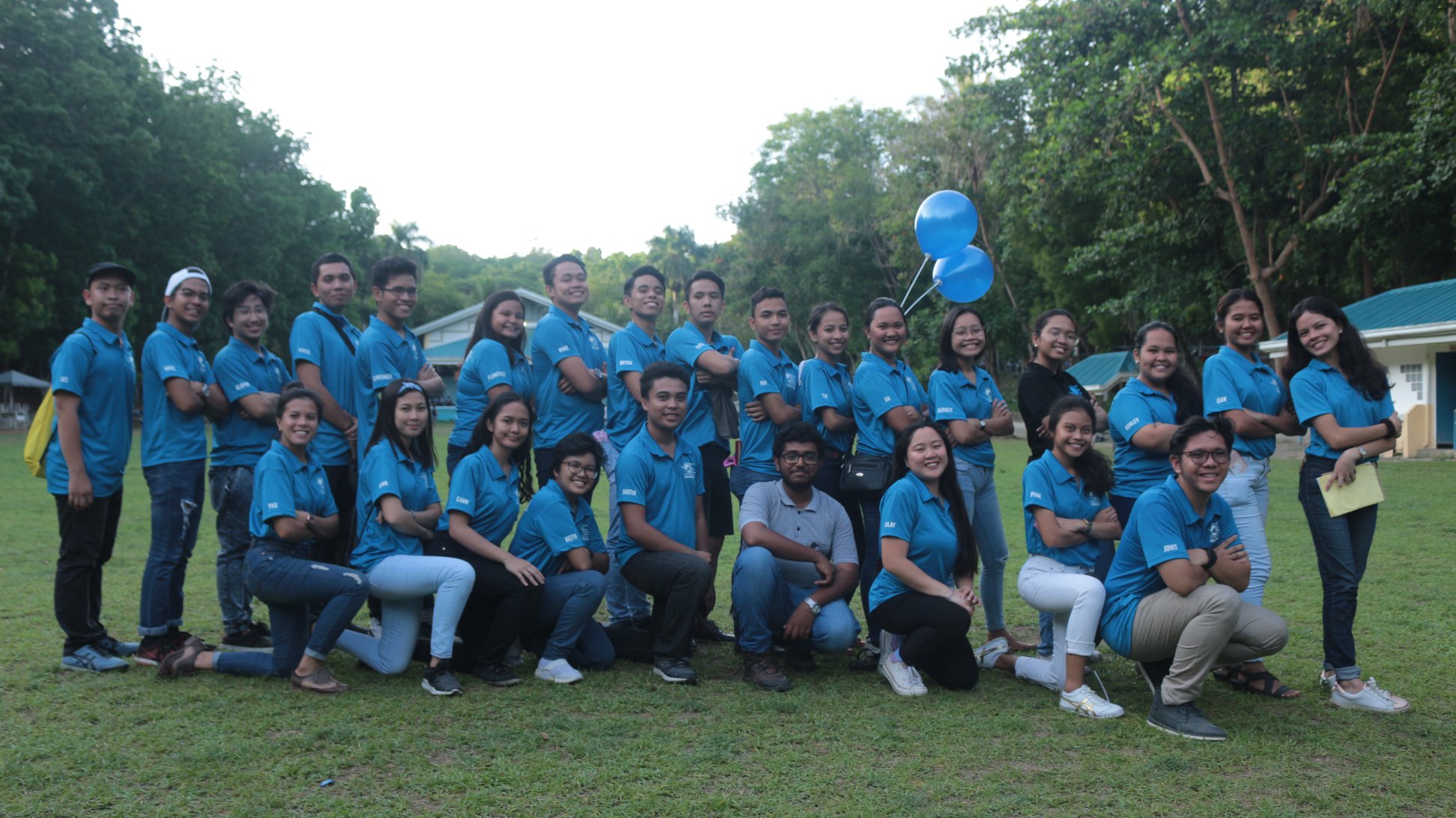 Some of our SSERD Philippines team members with Sujay during the 2 nd Astro Space Camp in Cebu City, Philippines (2019)
We place a strong emphasis on empowering those from marginalized and underrepresented demographics. Recently, we delivered our space curriculum to some 360 underprivileged students from nine government schools in Bangalore and Hyderabad in collaboration with - and thanks to funding from - The Akshaya Patra Foundation. We also focus on empowering girls and women, who are still very underrepresented in the space sector and in STEM.[4] [5] This is even more of a problem here in India, and in other countries where girls and women are expected to stick to traditional gender roles and discouraged from pursuing an advanced education. To help fight this problem, and to empower girls and women like me, I launched our SSERD program "Girls & Women in Space & Astronomy," with our first program attended by 200 girls and featuring speakers who are highly-accomplished women in space and astrophysics. With Unherd, we now run the "GirlsInSTEM" aerospace mentorship program, where girls and women are empowered to become high achievers in the space industry. A recent highlight is that our students were part of the team that discovered a new asteroid through their work with the International Astronomical Search Collaboration (IASC).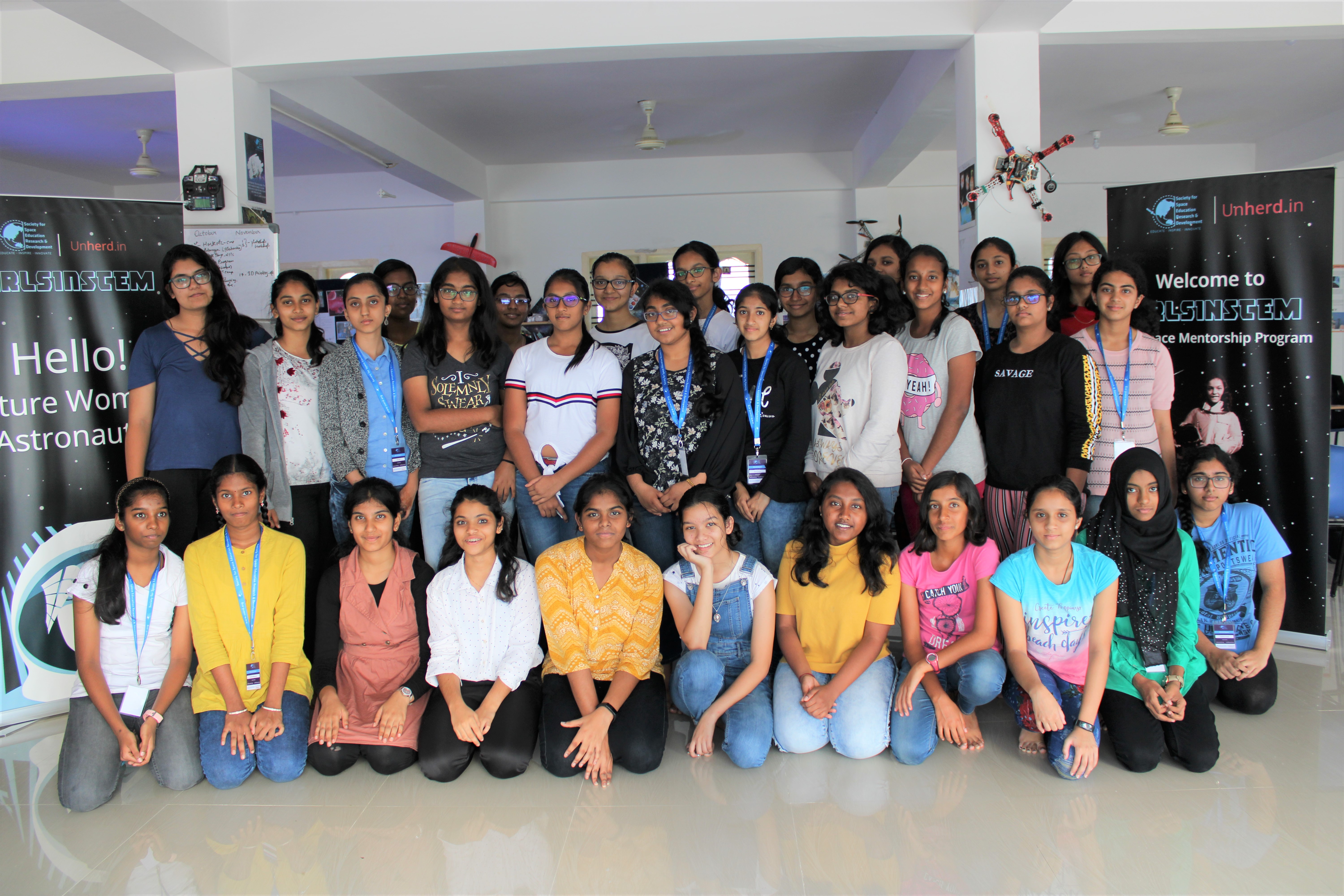 Some members of the first cohort of our GirlsInSTEM aerospace mentorship program
There is nothing as inspiring to me as seeing students like you and me - as well as amazingly accomplished scientists, leaders, entrepreneurs, astronauts, and mentors - use the skills we teach at SSERD to make a difference in the space industry.   
How You Can Join Us
COVID-19 has of course brought difficulties across the world, including for students and young professionals who face heightened challenges to starting their careers. Because of this, we created Space Shaala as a platform to bring all of our programing and offerings in the virtual realm, and are also planning a future of offering space scholarships and even a "Space School" here in India for space enthusiasts from around the world. In the past few months, we've already connected with several thousand students via our new virtual platform, and have brought on over 250 virtually-connected interns to tackle exciting research projects and continue their professional advancement and learning despite the pandemic. 
I encourage you to join us here at SSERD to continue or begin your own space journey! You can learn and contribute by connecting through our website and social media links below - no matter where you are or what your background is, we want you to join in the excitement of space and to equip you with the experience you need to be a future space leader. Because we are the next space generation.
Thank you for reading, and we look forward to hearing from you.
Regards,
Nikhitha C, CEO and Co-Founder of SSERD, www.sserd.org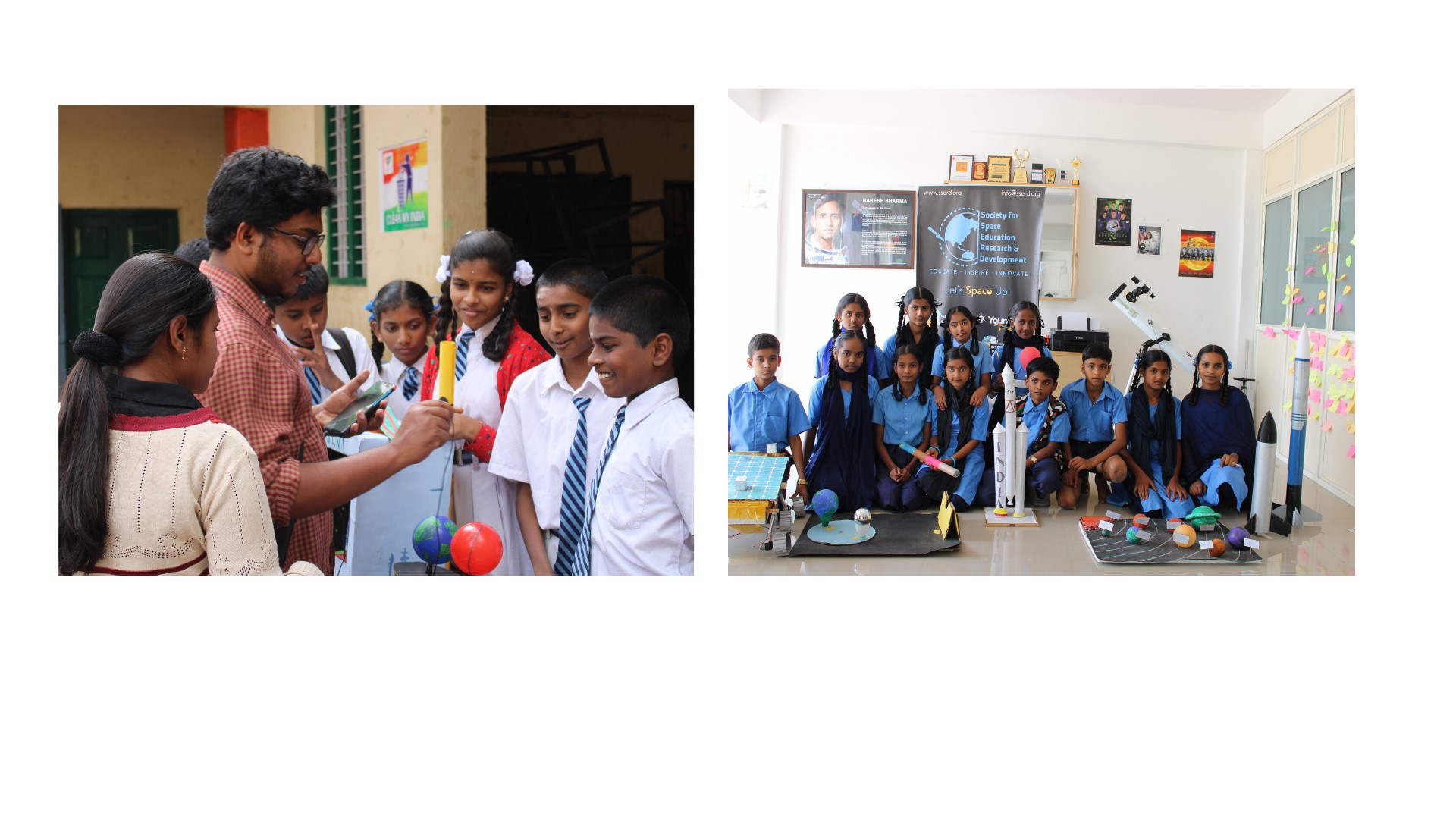 Sujay and Nikhitha with students
Thanks to SSERD Chairman and Co-Founder Sujay Sreedhar ( www.sujaysreedhar.com) and SSERD Advisory Board Member Zachary Burton (PhD Candidate at Stanford University; Researcher at NASA and The SETI Institute) for input on this story.
Connect:
Website: www.sserd.org
LinkedIn: https://www.linkedin.com/company/sserd  
Twitter: https://twitter.com/sserd_org     
Facebook: https://www.facebook.com/sserd.org/
Instagram: https://www.instagram.com/sserd_org/
YouTube: www.youtube.com/sserd
Connect with Nikhitha: https://www.linkedin.com/in/nikhitha-c/
Connect with Sujay: https://www.linkedin.com/in/sujaysreedhar/
References:
[1] Paige Leskin (17 July 2019), "American kids want to be famous on YouTube, and kids in China want to go to space: survey." Business Insider: https://www.businessinsider.com/american-kids-youtube-star-astronauts-survey-2019-7 
[2] Science & Society Team (6 June 2018), "Majority of Americans Believe It Is Essential That the U.S. Remain a Global Leader in Space." Pew Research Center: https://www.pewresearch.org/science/2018/06/06/majority-of-americans-believe-it-is-essential-that-the-u-s-remain-a-global-leader-in-space/ 
[3] Nola Taylor Redd (20 December 2017), "Kalpana Chawla: Biography & Columbia Disaster." Space.com: https://www.space.com/17056-kalpana-chawla-biography.html 
[4] Alice Gorman (15 June 2020), "Almost 90% of astronauts have been men. But the future of space may be female." The Conversation: https://theconversation.com/almost-90-of-astronauts-have-been-men-but-the-future-of-space-may-be-female-125644
[5] Christian Davenport (26 November 2019), "At NASA, 2019 was the year of the woman, yet women still are a big minority at the space agency." The Washington Post: https://www.washingtonpost.com/technology/2019/11/26/nasa-was-year-woman-yet-women-still-are-big-minority-space-agency/