Space4Youth: Young voices in the space sector
My internship at UNOOSA and contributing to the evolution of global space law
by Scarlet Wagner
I joined UNOOSA in September 2018 as an intern in the Committee, Policy and Legal Affairs Section (CPLA) under Mr Niklas Hedman and stayed for the remainder of the year. I had a great experience there, with incredibly interesting work and exceptionally friendly, supportive and welcoming colleagues. I would wholeheartedly recommend such an internship to anyone interested in space law, policy and applications.
UNOOSA is Secretary to the Committee on the Peaceful Uses of Outer Space (COPUOS), an area of work under the responsibility of CPLA. My main focus during the internship was a project under the auspices of the Working Group on the Status and Application of the Five UN Treaties on Outer Space (a Working Group of the Legal Subcommittee of COPUOS), which is chaired by Prof. Dr. Bernhard Schmidt-Tedd (German Aerospace Centre/DLR) and enjoys secretarial support of UNOOSA. My function was to assist the Chair of the Working Group in drafting a document - the Guidance Document - which supports newcomer States in joining the existing legal frameworks for outer space activities and understanding the legal regime governing outer space, including relevant instruments applied through national regulatory frameworks and international mechanisms for cooperation.
This project gave me the chance to enhance my professional network with both peers and those of more senior positions. Following my internship, the document was issued as a draft version for the Legal Subcommittee in 2019 (UN Doc. A/AC.105/C.2/L.310), where it was discussed and commented on by Member States, and has been reissued as a revised draft taking into account the comments submitted by Member States in early 2020 (UN Doc. A/AC.105/C.2/L.313).
One of UNOOSA's most impressive characteristics is that, despite its relatively small size (as one of the smallest of UN organisations in terms of staff) it handles a vast mandate that touches on all areas of outer space, from exploration to law and leveraging space applications for development. It was great to see this hardworking Office use its scarce resources professionally and efficiently to achieve great results for international cooperation in space.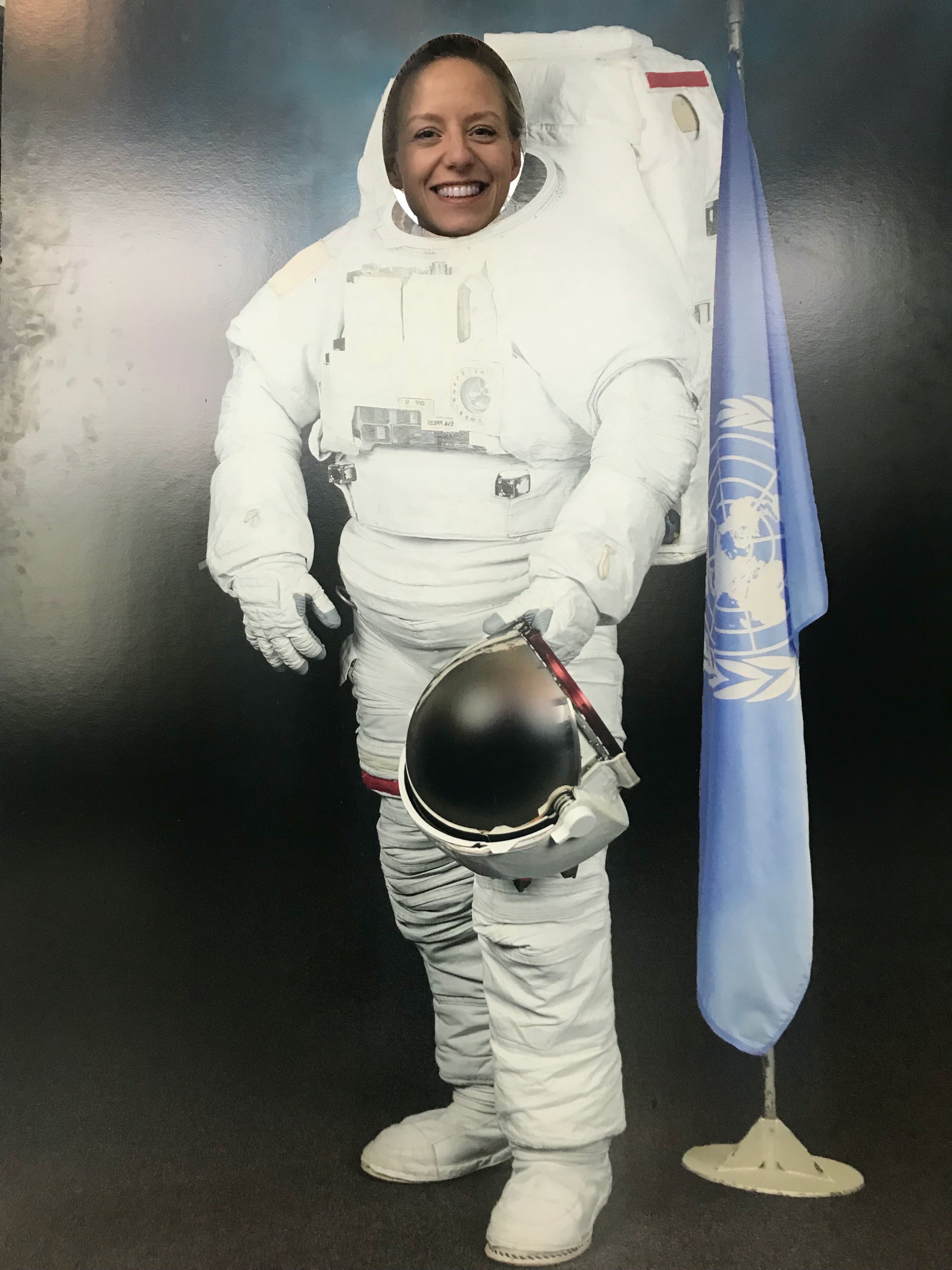 When I joined UNOOSA, I came as a PhD student in space law at Lund University - a position I am still holding. Following the internship, I returned to Lund and continued to give support to the Guidance Document while continuing to work with DLR. I am grateful to have been part of the impressive work at UNOOSA and to then have been able to build on this experience by joining the highly dedicated and talented team at DLR.
These are exciting times to observe the developments and workings of space law. As technological developments in the space industry continue to accelerate, interesting questions emerge on their related legal dimensions. Some examples are how to manage the challenge of space debris, how to distribute space resources fairly and how to ensure the long-term sustainability of outer space activities. In my opinion, the biggest challenges at this point are to realise the opportunities that the exploration and use of outer space offer us in a way that is beneficial to all countries, and to intensify international cooperation toward this goal.
International cooperation in space law contributes to strengthening the rule of law for space activities. A solid international legal framework offers stability and legal certainty, therewith promoting scientific and technological advancements in the sector. In addition to the great benefits that space applications can bring to humanity, the inherently international character of space activities invites, and in many cases conditions, cooperation among countries. At times, cooperation in space has gone beyond confrontations on Earth, bridging vast political canyons. Through these efforts, we can reconnect to the original spirit of the founding era of space law, when cooperation and trust ultimately prevailed despite the tense political climate of the Cold War.
I have thoroughly enjoyed every step of my space law career thus far - both as a scholar and a practitioner - which is a testament to the community of people creating substantive and meaningful work for young people in this sector. Within the next five to ten years, I hope to continue broadening my skills and horizons and working with passionate and talented people in space law and policy, ideally in close connection with international and regional organisations such as the EU and the UN (shared project initiatives, working groups etc.), while remaining involved in academia.
My advice for anyone interested in the space sector is to seek opportunities to gain practical experience and to reach out and get in contact with people in the industry whenever possible. For those interested in space law, interning with the CPLA section of UNOOSA and being able to attend the Legal Subcommittee of COPUOS are great opportunities. In my view, it is best to complement theoretical knowledge with an understanding of the practical aspects of space industry, policy and international cooperation in the sector, that illuminate complexities often not captured by theory. My advice to young people is to reach out proactively for a project, work, blog, club, association or organisation that addresses your area of interest. For instance, the International Institute for Space Law (IISL) can be a good starting point to become engaged with the space law community.