Telescope provision in cooperation with Keldysh Institute of Applied Mathematics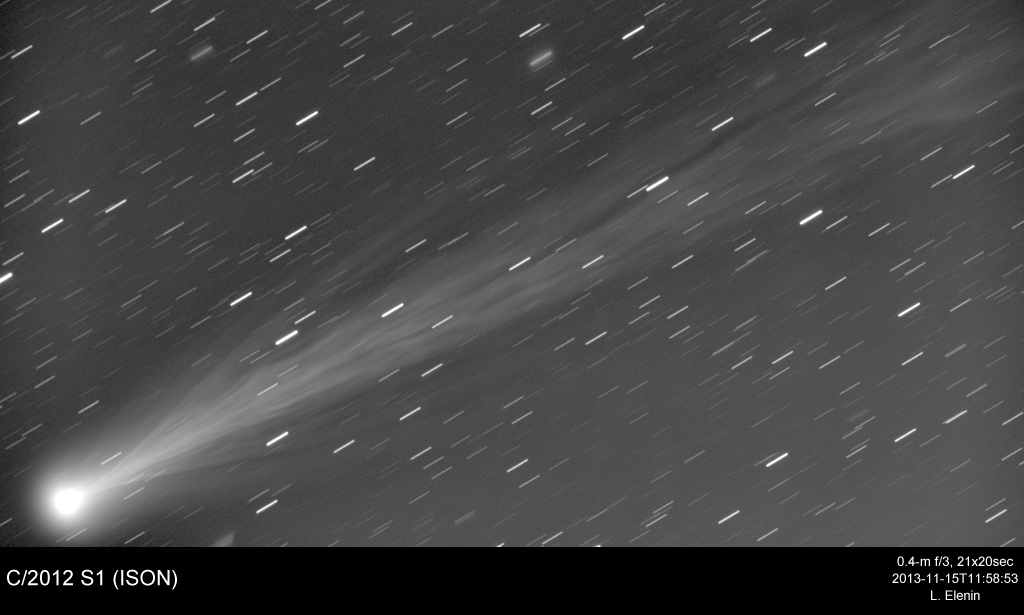 Comet ISON (Credit: L. Elenin, ISON-NM observatory (H15))
The goal of Access to Space for All is to provide research and orbital opportunities to access space and to ensure that the benefits of space, in particular for sustainable development, are truly accessible to all. Under Access to Space for All, the United Nations Office for Outer Space Affairs (UNOOSA) and Keldysh Institute of Applied Mathematics (Russian Academy of Sciences) (KIAM RAS) have joined forces to provide telescopes to developing countries and associated capacity-building on astronomy.Check out the upcoming webinar!
Opportunity Materials
Please note the deadline for this opportunity closed on 1 May 2021 at 23:59 CET. Stay tuned for updates.
DOCUMENTS
ADDITIONAL MATERIAL

Webinar

QUESTION AND ANSWER WEBINAR 
Click
here
for the video of 25 March 2021 
We will give a short presentation in the beginning and answer questions we received from the forms beforehand and chats during the webinar.
 - Introduction of Access to Space for All Initiative and Opportunity by UNOOSA (
pdf
 and
video 2:35-14:02
)
 - Introduction of ISONscope by Keldysh Institute of Applied Mathematics (
pdf
 and
video 14:52-22:18
) 


ANNOUNCEMENT OF OPPORTUNITY WEBINAR
Click
here
for the video of 27 January 2021
 - Introduction of ISONScope by Keldysh Institute of Applied Mathematics (
pdf
and
video 10:35-20:40
)
WHAT:
Provision of a small wide field-of-view telescope, including an optical tube having an aperture of about 20 cm and participation in ISON observation campaigns
Research teams must:

Be from entities in Developing Countries
Provide a hosting facility and personnel to operate the telescope