University of Nairobi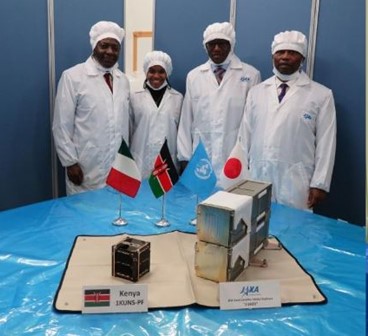 1KUNS Team is delivering the CubeSat Credit: Mwangi
"We are very grateful for the award of the first UNOOSA-KiboCube sponsored opportunity for a non-space-faring to transport and deploy a 1U Cubesat from ISS using the JAXA Robot Arm. The success of the 1KUNS journey has served as the major catalyst for the growth and interest in space science in Kenya, and exploration of the emerging opportunities for utilizing space for peaceful services that can contribute positively to the growth of our economies. 1KUNS success has anchored the space science activities within the University of Nairobi with some recent milestones." Mwangi Mbuthia, Project Coordinator of 1KUNS.
AWARDS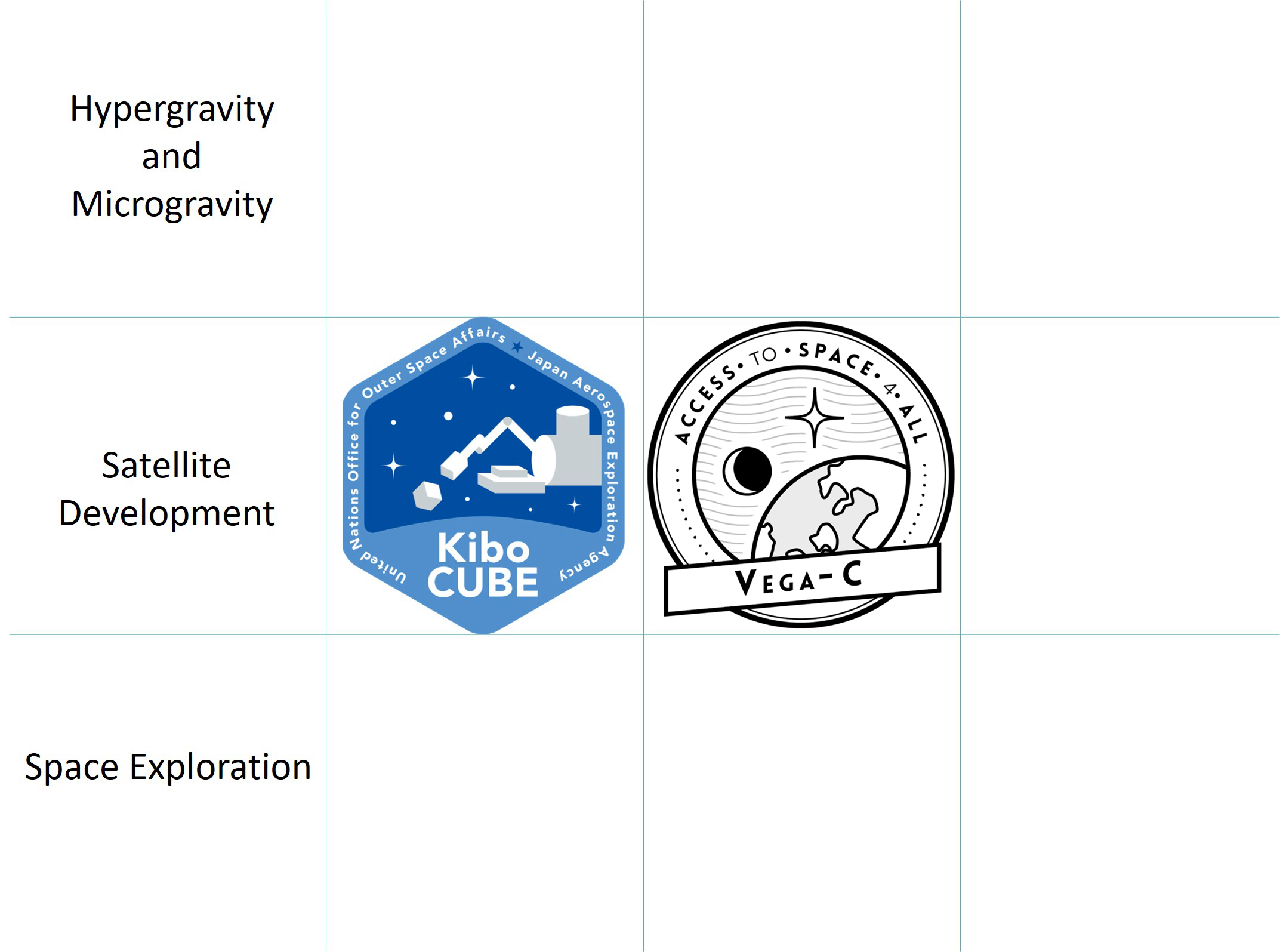 Mission e-patches awarded to University of Nairobi
KiboCUBE
The first satellite of Kenya, 1KUNS-PF has been deployed from the International Space Station on 11 May 2018 thanks to KiboCUBE. The initial goal of the team from the University of Nairobi was to design, develop, and operate a CubeSat-class satellite to test technologies it has developed for the future launch of a larger earth observation satellite and hoped to apply data acquired from its CubeSat to the monitoring of agriculture and coastal areas. 1KUNS-PF was deployed in orbit on 11 May 2018 and re-entered the atmosphere in June 2020.
Vega C
UNOOSA and Avio have selected a consortium led by the University of Nairobi in Kenya, joined by the University of Arizona from the United States of America and the non-profit organization Space Trust as the first awardee of the 'Accessing space with Vega C' programme.  The "NaSPUoN-0GPM2030" satellite is a 3U class CubeSat aiming at building capacity in Kenya by bringing together international partners with existing technical capabilities. The satellite will be developed at the University of Nairobi supported by the University of Arizona and Space Trust.
News
Activities
Publications
Photos