KiboCUBE Testimonies: See what winners say about KibCUBE
KiboCUBE was created in 2016, when the first round was launched. Many countries have taken part since, and it is already having a strong impact in those countries who have won the challenge. Join the club!
KiboCUBE
KiboCUBE is the dedicated collaboration between UNOOSA and JAXA in utilizing the ISS Kibo for the world. KiboCUBE aims to provide educational or research institutions from developing countries of United Nations membership with opportunities to deploy, from the ISS Kibo, cube satellites (CubeSats) which they develop and manufacture.
"The first time we heard about this opportunity was during the 58th session of COPUOS."
Dr. John Kimani, the Kenya Space Agency lead scientist
. "One of the biggest achievements by the exercise and the offer by UNOOSA and JAXA is the awareness. We were explaining to primary schools, secondary schools, colleges and universities that we were working with the University of Nairobi to develop and launch our first cubesat. That created a lot of excitement in schools and it made students start thinking about subjects they could focus on to end up in the space technology industry."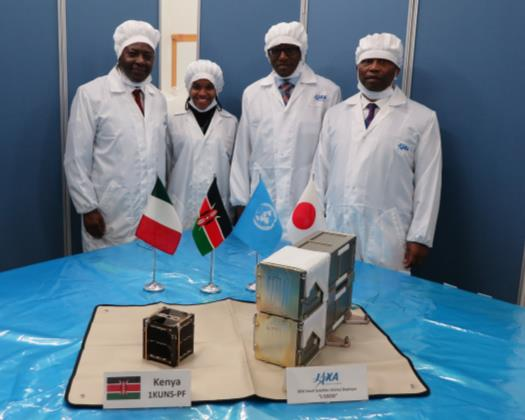 Go Kenya!. Kenya Team with their CubeSat.
"Having this cubeSat in orbit changes everything. 5-6 years ago, this was for us a project without much credibility. Now the question we get is when are we going to deploy another satellite. The project caused a change in attitude among the university students, they do not see these ideas anymore as something illusory or unrealistic as they did before, but rather as something possible."  "The Same thing is happening on a wider scale in Guatemala"
Victor Hugo Ayerdi, co- principal investigator from University del Valle de Guatemala
.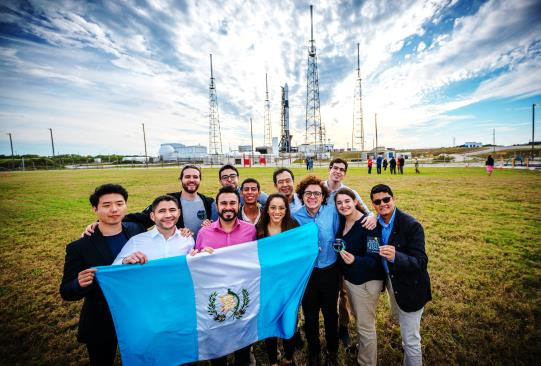 Go Guatemala!. Team ready for the launch. Credit: Ivan Castro
"The day the falcon 9 took off with the cubesat onboard, it was crazy in Guatemala, the entire country followed the event with so much pride. It really changed the perception that a developing country would not be capable of doing such a thing". "Without any doubt, without KiboCUBE, we would not have been able to put our first satellite in orbit in 2020"
Victor Hugo Ayerdi, co- principal investigator from University del Valle de Guatemala
.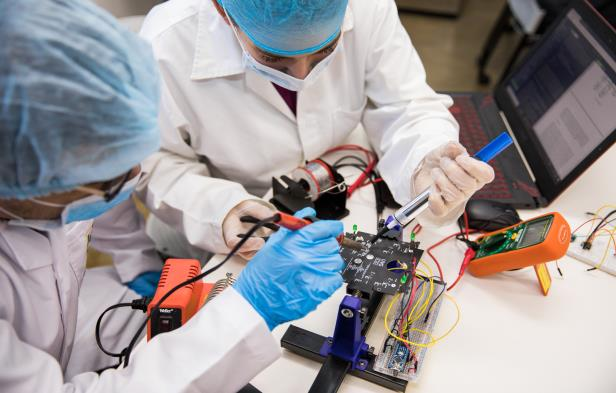 Go Guatemala!. Students from Guatemala working on the CubeSat. Credit: Universidad del Valle de Guatemala