KiboCUBE Sixth Round of Applications
THE APPLICATION PERIOD FOR THE SIXTH ROUND OF KIBOCUBE IS OPEN. WE LOOK FORWARD TO YOUR APPLICATIONS!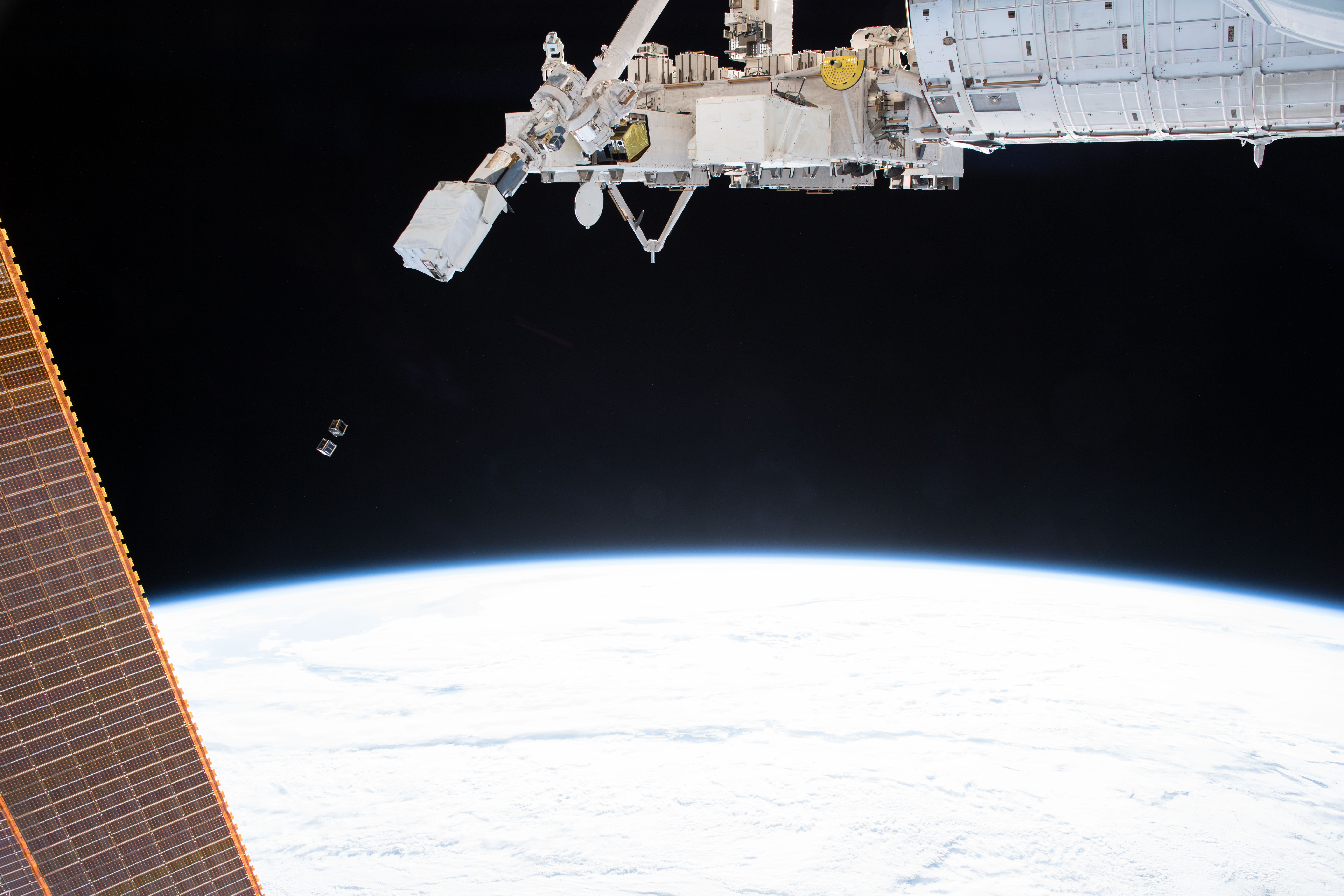 Sixth Round: How to Apply
Documents
Reference Materials
Webinars
How to build a great Application Form
Click here for the video
- Introduction of KiboCUBE by UNOOSA  ( pdf and video 1:58-10:02)
- Introduction of ISS/Kibo/J-SSOD by JAXA ( pdf and video 11:05-20:07)
- Detailed explanation of Announcement of Opportunity and Application Form ( video 20:47-)
KiboCUBE Academy: Technical insights for a better Application

<< CLICK HERE for details (agenda and bio of lecturers) >>
Do you want to know more about how to develop, operate and utilize a CubeSat?! Experts from JAXA and Japanese Universities will conduct a series of detailed lectures on the technical aspects. Mark the dates! 
When: 4 sessions on Thursdays  (Click on the time to access to the link)
14 January 2021  13:00 CET
Presentations: Introduction of KiboCUBE Academy (Yasuko Shibano, JAXA)  
                        CubeSats Change the World (Toshinori Kuwahara, Tohoku Univ.)
                        Introduction to CubeSat Technologies (Toshinori Kuwahara, Tohoku Univ.)
Recordings: Coming soon
21 January 2021  13:00 CET
28 January 2021  13:00 CET
4 February 2021  13:00 CET
What: Join this webinar if you:
Want to know more about how to develop, operate and utilize a CubeSat
Want to know about technical aspects of KiboCUBE
The fully completed application documents comprising of a CubeSat Mission Application as well as a letter of endorsement from the head of the applying entity, should be sent by email to unoosa-access-to-space@un.org by  31 MAY 2021 at 23:59 CET. In the email, applying entities are requested to attach scanned copies of the letter of endorsement and the cover page of CubeSat Mission Application as pdf-file (.pdf) and the entire document of CubeSat Mission Application in pdf (WORD generated). Please note that the UNOOSA email account only accepts emails with a size limit of up to 10 MB.
After receipt, UNOOSA and JAXA will proceed to evaluate each application. At UNOOSA's or JAXA's sole discretion, additional information may be requested from applicants, if necessary, to assist in the evaluation of the application. Selected applicants will then be notified with the results of the selection process. All awards are final, are made at the sole discretion of UNOOSA and JAXA, and not subject to challenge or review.
Contact Information
For further information regarding KiboCUBE, please contact through UNOOSA contact page;
https://www.unoosa.org/oosa/en/contact-us/index.html